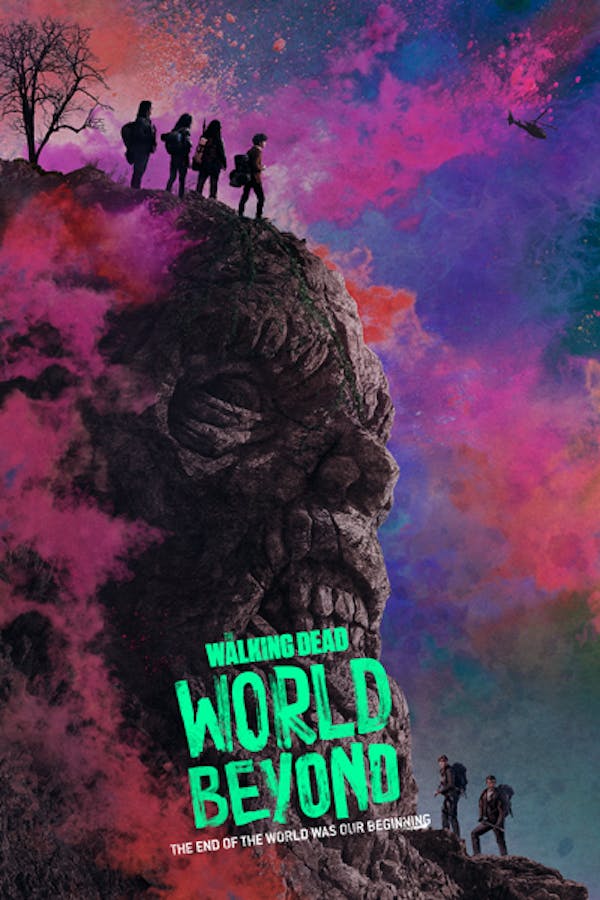 The Walking Dead: World Beyond
A group of teenagers living in a community sheltered from the dangers of the apocalypse receive a message that inspires them to leave the safety of the only home they have ever known and embark on a cross-country journey to save their father.
Member Reviews
This isn't a bad series, but it doesn't catch fire until episode 8 of 10 — for real. It opens as a completely sanitized, almost kid-friendly tween version of "The Walking Dead," with no villains, no zombie bites and not even a gruff or self-serving character. Everyone is good natured, well-meaning and pure of heart. The zombies ( "empties") are slow and lethargic, some of them literally molting into the moss. And some of the dialogue is outright bad: "this journey will change us!" But as the family dynamic of young people on an adventure catches on, the family becomes more and more dysfunctional, and darkly so. By episode 8 there's real questions as to who is a traitor or a sociopath.
hey everyone, i just joined shudder yesterday and this spin off reminds me of a modern day Stand By Me , only , the dead come to you !!
It's The Walking Dead meets Dora The Explorer. I love it! I can't wait for season 2!
I'm a huge fan of TWD however this is a waste of time. Bad acting, bad script & forgettable annoying characters.