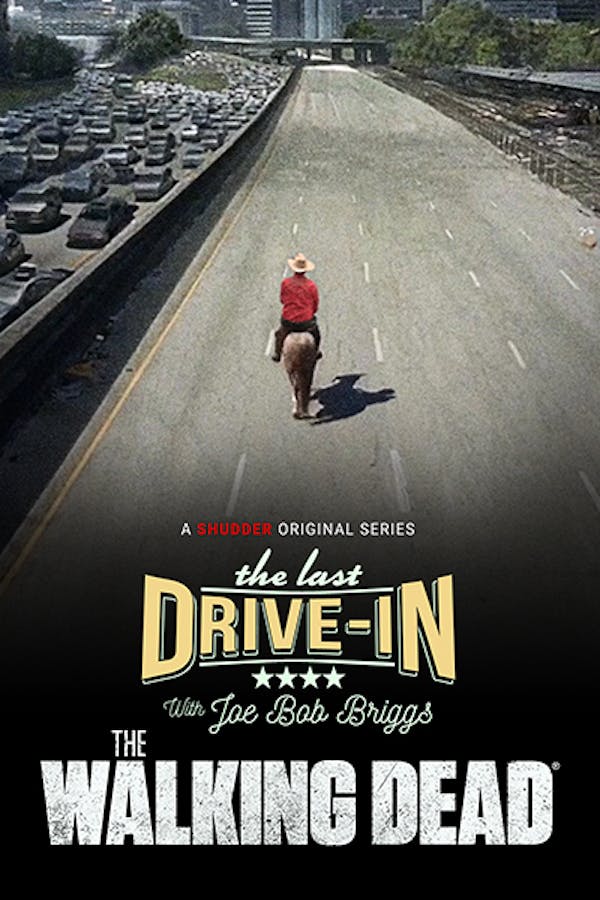 The Last Drive-in: The Walking Dead
Join iconic horror host and foremost drive-in movie critic Joe Bob Briggs and special guest, The Walking Dead Executive Producer and Special Effects Make-up Supervisor/Designer, Greg Nicotero, as they watch the first two episodes of The Walking Dead, Season 1 and talk about the introduction and evolution of walkers, as well as iconic walkers from the series.
Member Reviews
knock off Norm McDonald makes knock off The Talking Dead
I never saw the pilot. Now I have.
Great show, triggers the uneducated crybabies
great ep of last drive in. season 1 of walking dead was great. havent watched the show in 3 years..gave up when it started to become....an all women show. like most movies and shows on tv. get rid of men...make it to where 5ft 3 inch females are tough as shyt. nope. people with commin sense can see right past this lib pc agenda. but that has nothin to do with joe bob of course. hes amazing as usual. and so is Darcy. tons of fun and cant wait for season 4 of last drive in in april!!!!