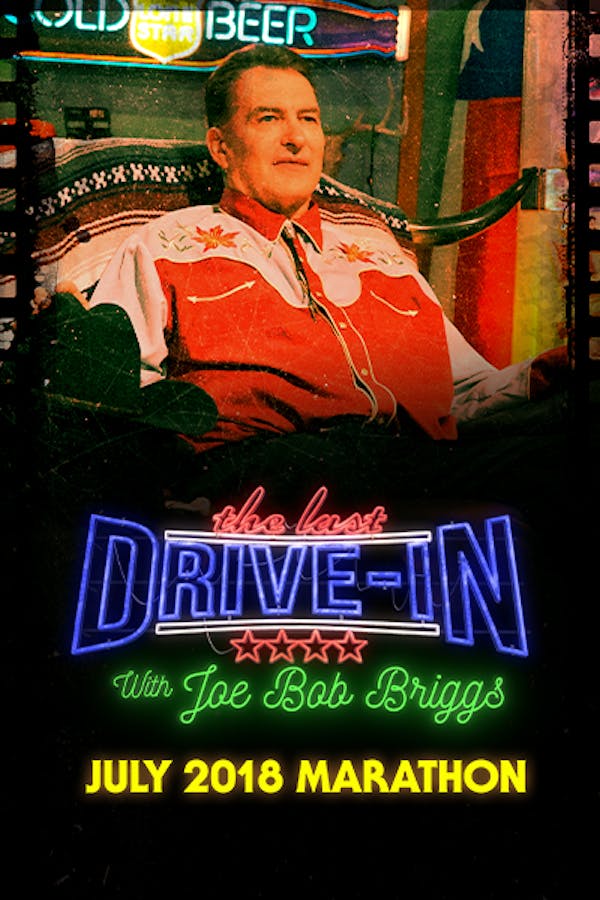 The Last Drive-In: July 2018 Marathon
The World's Foremost Drive-in Movie Critic – actually he's pretty much the world's only Drive-in Critic – Joe Bob Briggs brings his iconic swagger to Shudder. Across 13 movies, this firebrand of horror and drive-in cinema offers honest appreciation, hilarious insight, inside stories and of course, the Drive-in totals.
Member Reviews
dude TOAD in the reviews is a idiot
Pieces gave me some pretty screwy dreams.
J.B. makes all movies better.
The best thing about Shudder.
i DISCOVERED YOU GUYS AROUND 6 MONTHS VBACK AND I FEEL LIKE PART OF THE FAMILY NOW!! THANKS JBB AND DARCY I HAVE A SPECIAL PLACE IN MY HEART FOR YOU GUYS! I THINIK I CAN HONESTLT SAY THAT MY LIFE IS NOT AS DARK AS IT WAS SINCE SINCE THE PROJECTOR AT THE DRIBE IN HAS SHONE ITS LIGHT ON ME LIKE IT WAS ALAN WAKE!!!