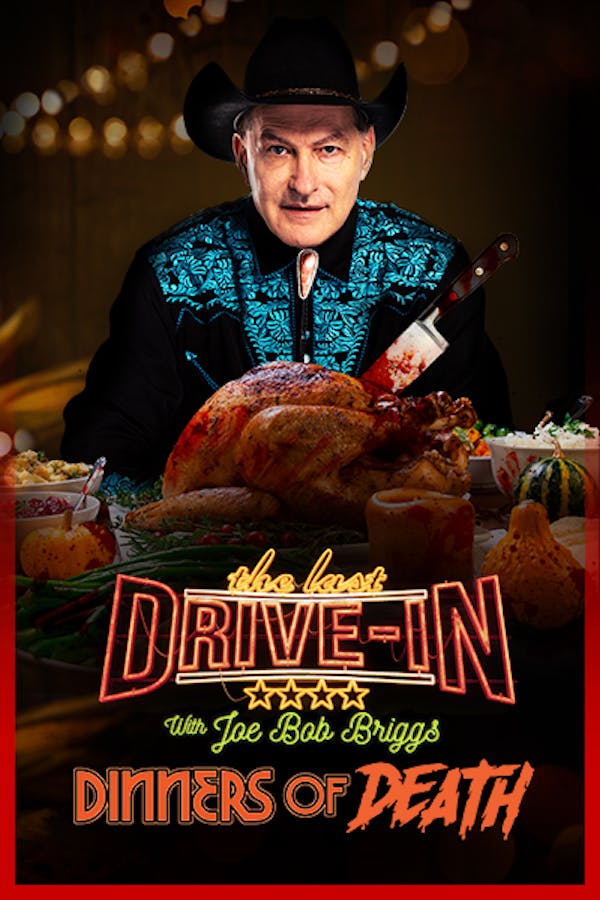 The Last Drive-In: Joe Bob's Dinners of Death
Feast on a selection of "deadly dinner" films picked by the world's foremost (and possibly only) drive-in movie critic, kicking off with Joe Bob's all-time favorite drive-in classic, which he'll be presenting for the first time in more than thirty years of TV horror hosting.
Member Reviews
it's Joe Bob gotta give it 5
Wonderful, amazing as always.
I LOVE Joe Bob Briggs "the last drive in". I first heard about it cause of the boys on Last Podcast on the Left and their interview with Darcy. I binged the first season in 4 days. Each episode is 3 hours long and Joe Bobs critique and comments are so entertaining! This show alone is worth the Shudder account. Thank you all!