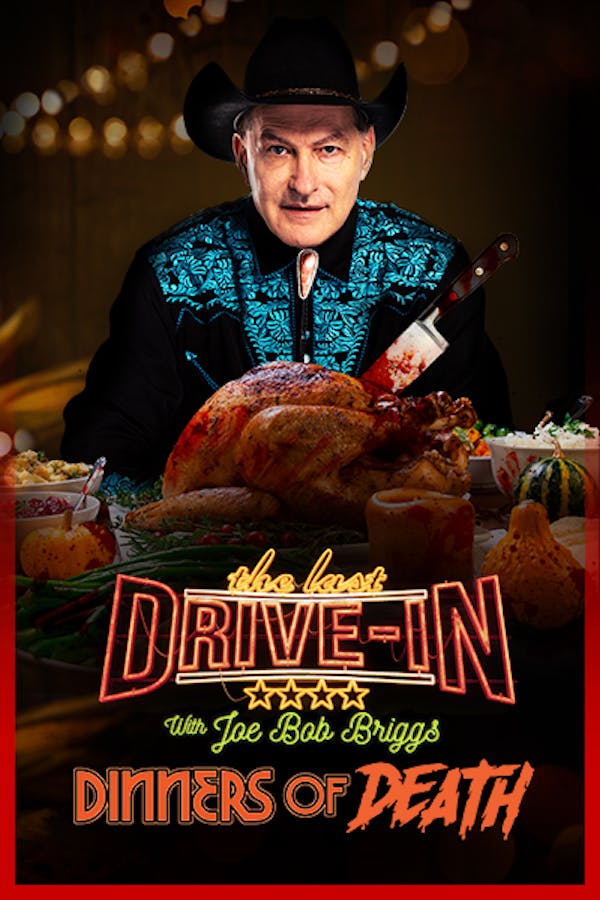 The Last Drive-In: Joe Bob's Dinners of Death
Feast on a selection of "deadly dinner" films picked by the world's foremost (and possibly only) drive-in movie critic, kicking off with Joe Bob's all-time favorite drive-in classic, which he'll be presenting for the first time in more than thirty years of TV horror hosting.
Member Reviews
Celebrating Texas Chainsaw day with joe bob and a spliff after a tough day, Joe Bob deserves all the love on here
Chainsaw is definitely an all time great & will always be a classic. Its so good it cant even be used as a measuring stick fpr other horror.
I have the 3 disc blu ray of blood rage slipcover the extras are awesome
Joe Bob is my hero. Monstervision baby