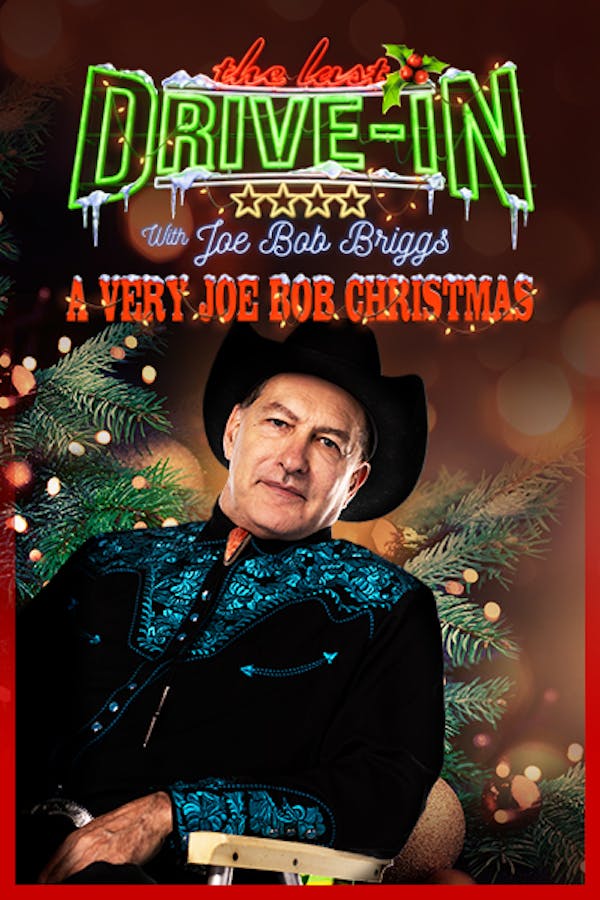 The Last Drive-In: A Very Joe Bob Xmas
Forget Rudolph, Santa and Frosty! This year, spend the holidays at the Drive-In with Joe Bob Briggs and his latest dusk-to-dawn movie marathon featuring a selection of nightmare-inducing films from a beloved cult franchise, notably lacking in Christmas cheer.
Member Reviews
This would be a perfect 5 outta' 5 but... it's missing the 2nd Phantasm movie. :(
I have never seen this series before this special so thank you Shudder for getting the rights to share with us. Definitely a huge fan now and especially of Tallman and Angus Scrimm (RIP) in general. Another great special guys! ⭐⭐⭐⭐
Corny jokes and all, Reggie Bannister is just cool as hell! Not as handsome as Bruce Campbell, but who really is? Like BC, Reggie works hard for your entertainment dollar, selling some crazy convoluted visionary horror nonsense. My second favorite Joe Bob guest, after Lloyd Kaufmann.
The drive in will never die!