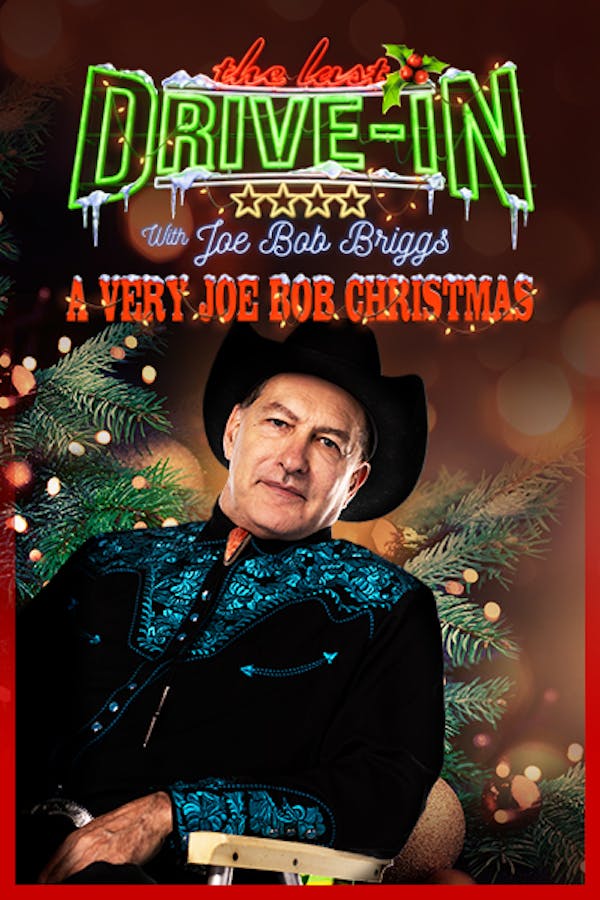 The Last Drive-In: A Very Joe Bob Xmas
Forget Rudolph, Santa and Frosty! This year, spend the holidays at the Drive-In with Joe Bob Briggs and his latest dusk-to-dawn movie marathon featuring a selection of nightmare-inducing films from a beloved cult franchise, notably lacking in Christmas cheer.
Member Reviews
Phantasm III gets better if you watch it again a few more times. I saw it once when it was on late night on TNT a very long time ago. Wasnt really into Phantasm 3 years ago. It was pretty much an average 1990s horror sequel like Warlock 2 or any horror movie from the early mid 1990s. I'd have to say that Phantasm III's story is better than what goes on in Phantasm IV since Phantasm IV is more of a clip show along with extra deleted stuff that got filmed during the first Phantasm movie
This is the first time I've watched Phantasm and after watching them all, went back to watch the second one. The first and second ones are okay but I'm definitely not a fan. Joe Bob is always awesome.
Reggie Bannister is the best. All the Phantasm movies are super fun
That was awesome. I loved loved loved the end with the sing a long!
I watch this one a lot as it is my favorite. Reggie is a blast in the studio and everyone seems to be having fun! Thanks for keeping this around Shudder!