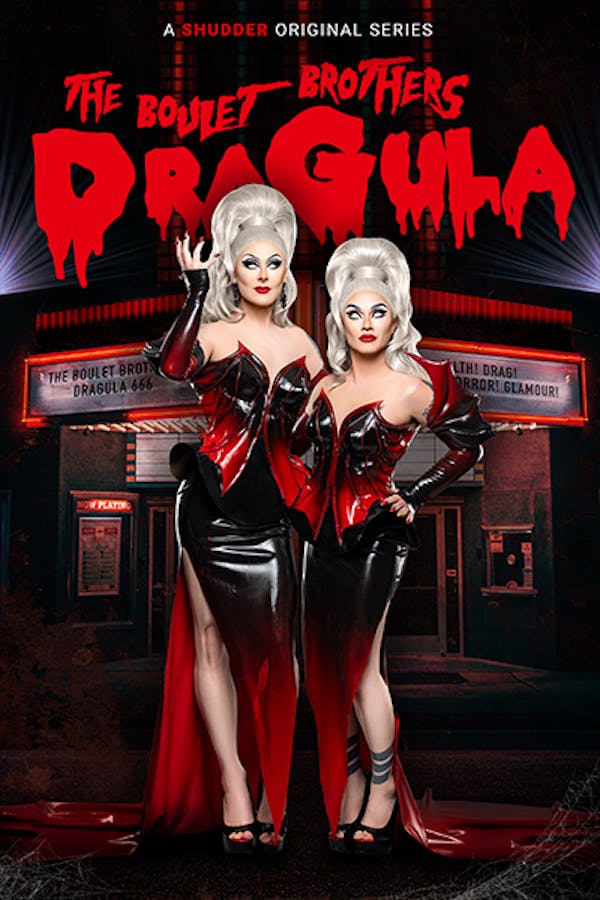 The Boulet Brothers' Dragula
Hosted by The Boulet Brothers, this reality competition show features monster drag artists from around the world competing for a chance to win $100,000 and the title of "Dragula, The World's Next Drag Supermonster". Each week, the competitors are tasked with horror-based makeup, design, and performance challenges meant to test their skills and prove they have what it takes to remain in the competition. For the monsters that fail, grueling mental and physical "Extermination Challenges" await with horrifying and deadly consequences, until only the strongest finalists remain.
Member Reviews
LOVE thia show and the Boulets. This is a must watch for horror fans
I was blown away by this show, definitely wasnt expecting much but WOW some of those challenges (extermination challenges) had me on the edge of my seat. I truly love the representation and the quality of the show as it progresses from season to season. I never really knew that this horror themed drag is what RuPaul was missing out on. Fans of horror and blood and squeamish things will enjoy this show. Art comes in many forms and this show proves it. Cant wait for the next seasons! I absolutely watched this enire show in 2 days, it was such a blast. The only thing I wasn't a fan of was the drama that happened between members it wasnt discouraged. At times, I felt it was encouraged which took away from the art/show. Other than that, marvelously done.
The best drag competition out there. Anyone complaining about this show being on Shudder needs to either watch it with an open mind or at least look up how much money they made Shudder. There's more coming, so if you love seeing talented queer misfits perform a whole other level of artistry and face fear factor style challenges, this is the show for you.🏳️‍🌈