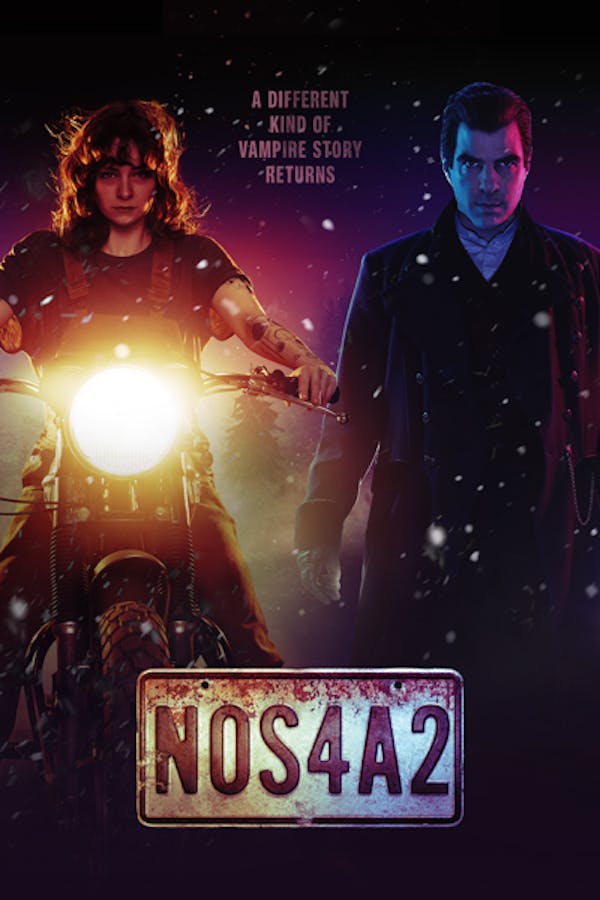 NOS4A2
Based on Joe Hill's New York Times best-selling novel of the same name, NOS4A2 is a different kind of vampire story. It follows Vic McQueen, a gifted young woman who discovers she has a supernatural ability to find lost things. This ability puts her on a collision course with the evil and immortal Charlie Manx. Manx is a supernatural villain who feeds off the souls of children and then deposits what remains of them into Christmasland – a twisted place of Manx's imagination where every day is Christmas Day and unhappiness is against the law. Vic strives to defeat Manx and rescue his victims – without losing her mind or falling victim to him herself. New episodes weekly on Shudder.
Member Reviews
Surprisingly really good and I know watch this show during the Christmas holidays or before the Christmas season around November. I just wished they could do one more season and see what happens to Millicent. Totally left us hanging! Really good show!
Just finished Episode 3 of season 1 and I am not happy about Mittens!!!! leave animals alone... that kitty didn't do anything wrong... >:(
Season 2, at episode 5 is where it all goes wrong from there moreso...cheesy and dumb! It just got stupid. I tried to really be forgiving of a lot, but it just got silly.
I read the book about a decade ago. Joe Hill's characters are largely unlikable, in the way Clive Barker's characters are unlikable, but that doesn't mean I don't love Hill's (or Barker's) writing. This show has kept me hooked. I think it's a pretty good adaptation in a world full of bad adaptations.