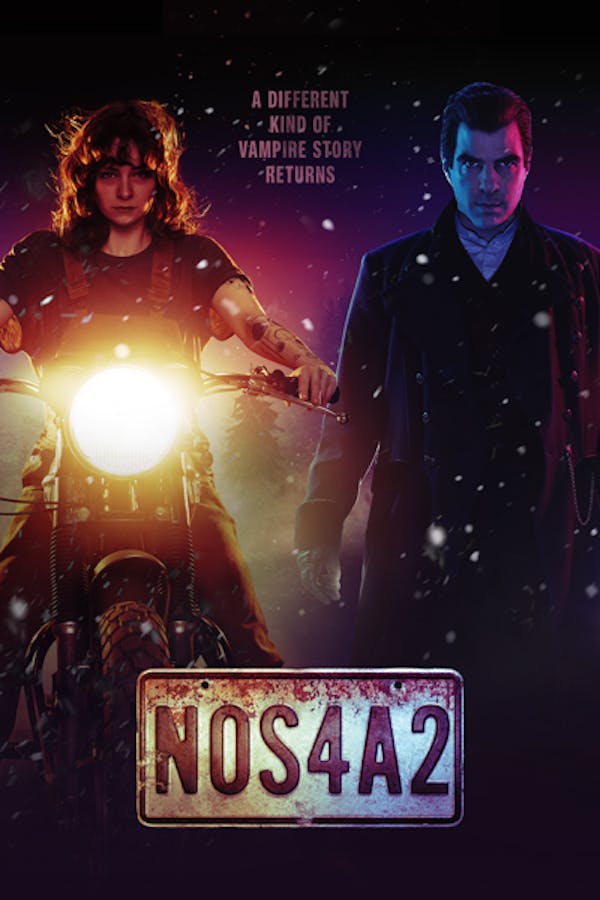 NOS4A2
Based on Joe Hill's New York Times best-selling novel of the same name, NOS4A2 is a different kind of vampire story. It follows Vic McQueen, a gifted young woman who discovers she has a supernatural ability to find lost things. This ability puts her on a collision course with the evil and immortal Charlie Manx. Manx is a supernatural villain who feeds off the souls of children and then deposits what remains of them into Christmasland – a twisted place of Manx's imagination where every day is Christmas Day and unhappiness is against the law. Vic strives to defeat Manx and rescue his victims – without losing her mind or falling victim to him herself. New episodes weekly on Shudder.
Member Reviews
I loved this show. This was one of the only shows my sister and I both loved and we would always watch when it aired live. We were so upset when it got canceled.
interesting enough. not scary but interesting. acting is well done but mains are kind of dumb...but thats to be expected. solid 4
Excellent acting and writing!
I love this series so much that I have it saved in my watch list to rewatching
Loved season 1, didn't really get past episode 1 of season 2… but it did get my to buy the book which I strongly recommend.