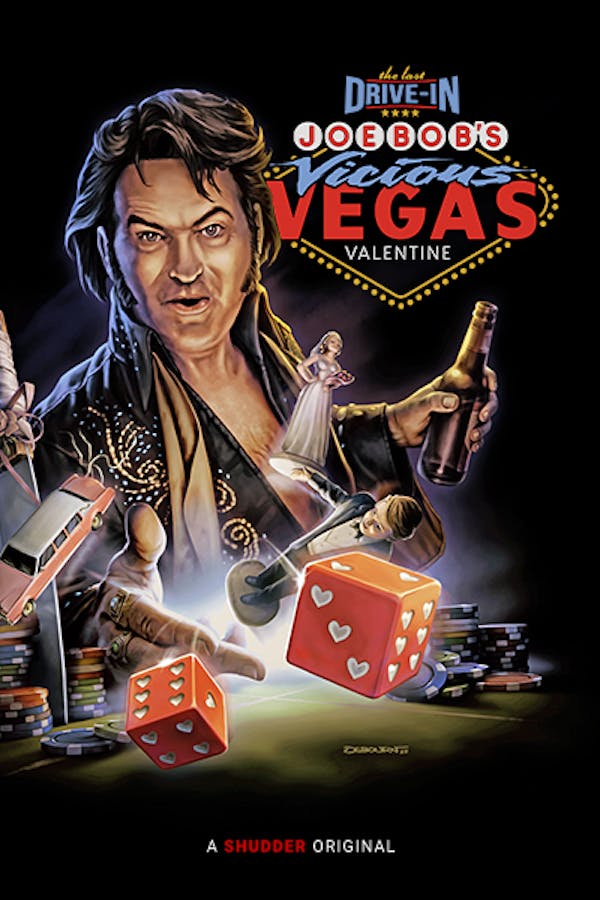 Joe Bob's Vicious Vegas Valentine
This Valentine's Day, legendary horror host Joe Bob Briggs makes history and officiates the wedding of two fans on-air while hosting a double-helping of films about the ultimate nightmare: True Love! RSVP to join Joe Bob, Darcy the Mailgirl, and the rest of The Last Drive-In crew as they bring two young lovers together under the neon and glitz of Las Vegas - only on SHUDDER!
Member Reviews
Wonderful wedding! Phantom was fun and Nekromatik sure was something else. Happy for the newlyweds.
Joe Bob and Darcy are the only reasons I would ever watch Nekromantic. I wish they had picked another movie, really. The wedding was fun and touching.
Another great special. Cried during the wedding. Shudder needs to moderate these reviews, people are using them as a forum to harass Darcy and it's more vile than Nekromantik.
just because a viewer doesnt like darcy doesnt mean they didnt like the other mail girls. previous mail girls were beautiful, educated and witty. darcy is none of those things. course, darcy does have her strengths. if receiving back door and being plastic and dumb was an Olympic event she would be killing it baby.