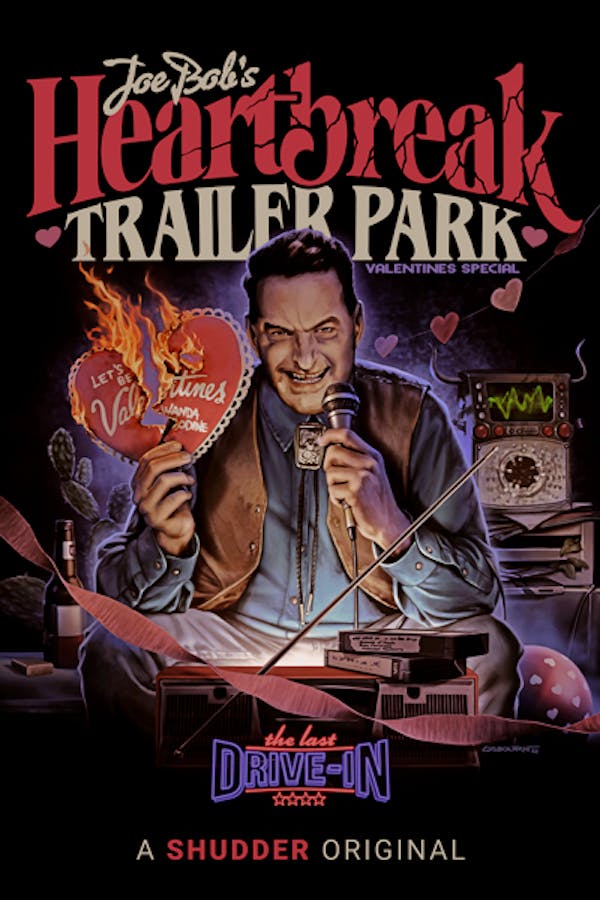 Joe Bob's Heartbreak Trailer Park
Love (and a tinge of horror) is in the air for The Last Drive-In's new special! Joe Bob Briggs will be joined by special guests for a double feature of two unique films that explore the heartbreaking side of Valentine's Day.
Member Reviews
Favorite movie ov all Time
this is gonna be a fire 🔥 double feature!
Another double-shot of cheese straight to the heart!
Two AWESOME choices! I absolutely love them both... especially Black Roses! Watching these films with Joe Bob makes it even better! I've been a Joe Bob fan forever, and still have recordings on VHS from his MonsterVision days! Watching The Last Drive-In puts me in my happy place! Thank you Shudder! The Drive-In will never die!!
LOL, Saying Darcy is insulting JB is hilarious, since Joe Bob is the one who has written the show! No doubt, lighten up. It's like the other day I'm looking at buying a shirt with a goat (love me some goats) on it and found one that say's Goat lives matter...someone had made the comment: "oh my God, who would make this garbage, this is outrageous!". (I'm in a wheelchair)....I just about feel out of my chair. Lighten up world! isn't everyone becoming so rude and ridiculous or is it just me? Love you JB, Love you Darcy, Love you all behind the camera's and where is Yuki?