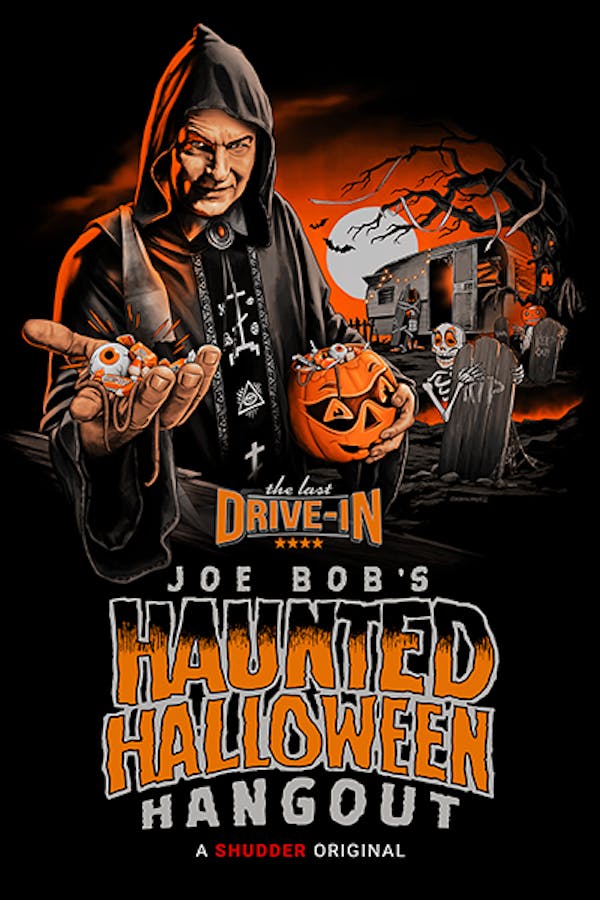 Joe Bob's Haunted Halloween Hangout
For his fourth Halloween special on Shudder, The World's Foremost Drive-In Movie Critic leaves no plastic skull, fake spider, or foam tombstone behind in his mission to celebrate the Samhain season the RIGHT way for once. Leaving nothing to chance, Joe Bob and Darcy enlist the help of a very special guest: the Mistress of the Dark herself, Cassandra Peterson!
Member Reviews
Not a fan of Elvira. Movie was not funny or scary or really anything. It seemed more like a shameless plug for her and her book having this junk on there. She was a hack that stole another's act and wasn't funny or entertaining.
A fun time enjoying Joe Bob & Darcy do their thing.
Love anything with Joe Bob, Elvira was fun too, but the movies?eh -I feel like Shudder should do better by Joe Bob-it's almost like they give him the worst of the worst because he can make anything palatable. But to be fair-a steady diet of pure crap isn't the best use of his talents-looking for more balance.