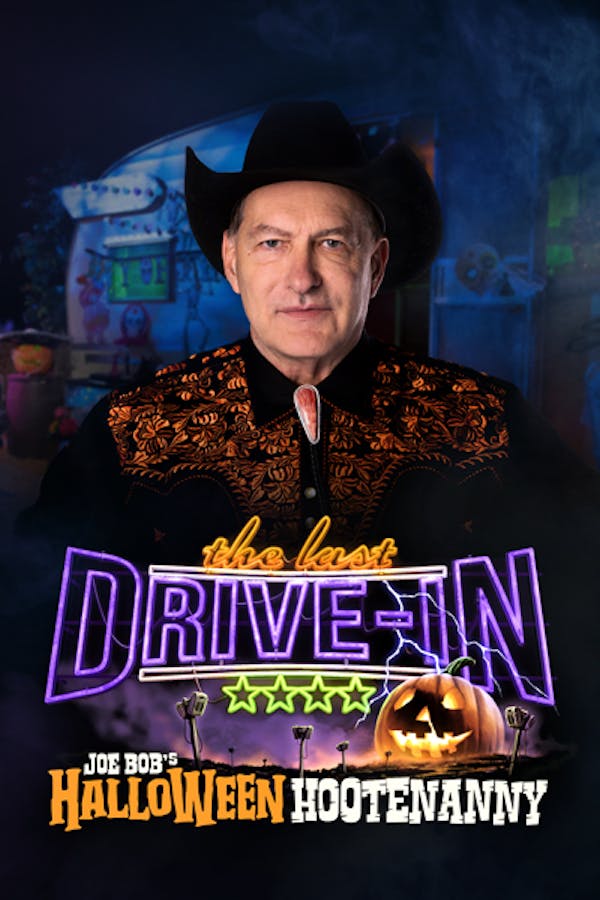 Joe Bob's Halloween Hootenanny
Joe Bob and Darcy return to THE LAST DRIVE-IN to celebrate the holy month of October in style: with a triple-feature so on-brand for the season that it'll turn your hair (and your Captain Kirk mask) white.
Member Reviews
Halloween 6 will always be my favorite one
oh my god I am so happy joe bob brought that up because that scene always bothered me as well. the stupid boyfriend with his dorky glasses says "first I'll rip your clothes off, then you'll rip my clothes off, and then we'll rip Lindsey's clothes off." And it's like... by Lindsey you mean the little girl? are you saying that your going to rip the little girls clothes off? It's so f**king weird! I always thought that maybe it was a mistake? like maybe he was supposed to say Annie and somehow they forgot to fix it? I don't know. It's just a really weird moment.
there's a moment in the first movie that always confused me. it's when lynda pulls up to the house with her dorky boyfriend and his glasses and she says "first we'll go in. annie will distract Lindsey and then we'll go upstairs." Then the boyfriend says "first I'll rip your clothes off
I just love Joe Bob. Darcy brings little to nothing to the show. And what's worse, she often insults Joe Bob about many things - - including his rants. **HEY SHUDDER: JOE BOB'S RANT'S ARE WHY WE TUNE IN!!!! More Joe Bob, less Darcy: much less.
Except for he was around 20 years before norms. If you know you know