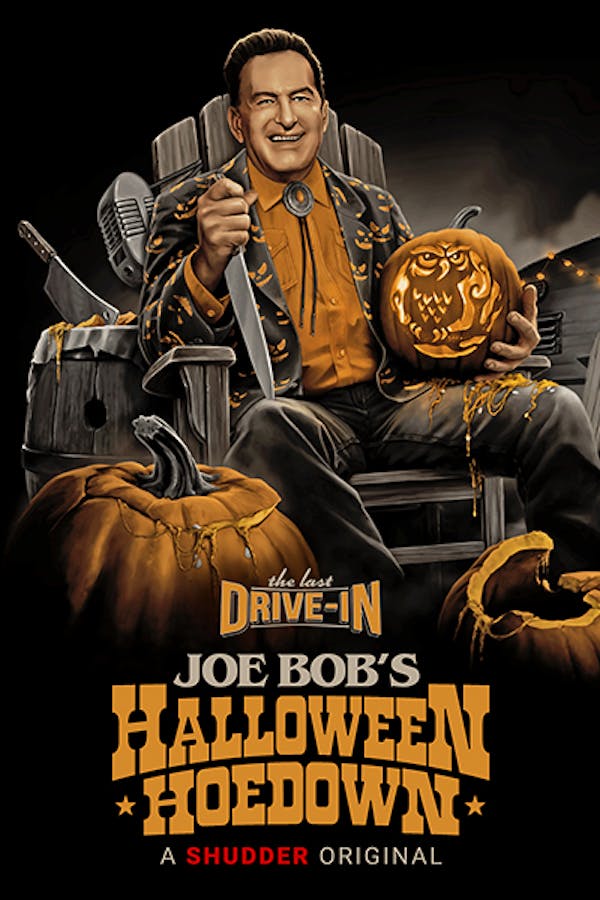 Joe Bob's Halloween Hoedown
In what has become an annual tradition, iconic horror host and foremost drive-in movie critic Joe Bob Briggs returns with a special The Last Drive-In double feature just in time for Halloween, this year joined by special guests Halloween Kills: director David Gordon Green and producer Jason Blum.
Member Reviews
I realy enjoy watching joe bobs
This is the perfect example of a great Joe Bob special. Two fantastic movies and great interview segments. And I found out I don't hate Jason Blum the way you think you would when you hear his name.
Joe Bob and Darcy are awesome. Met Joe Bob this summer and he is tall AF! To the commenter below me--TSpooky: FYI what Darcy and Joe Bob talk about is scripted; her "character" is meant to challenge JB.
I just love Joe Bob. Darcy brings little to nothing to the show. And what's worse, she often insults Joe Bob about many things - - including his rants. **HEY SHUDDER: JOE BOB'S RANT'S ARE WHY WE TUNE IN!!!! More Joe Bob, less Darcy: much less.