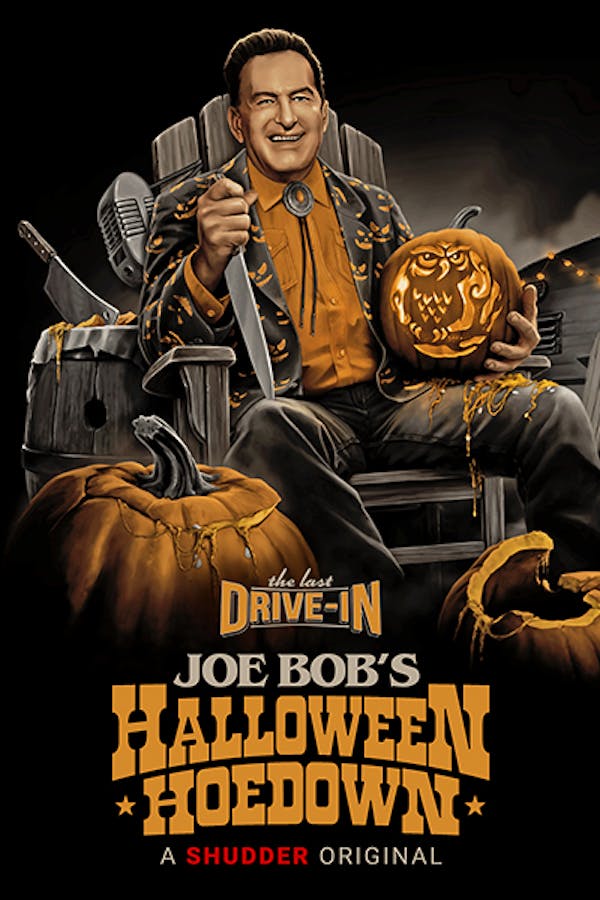 Joe Bob's Halloween Hoedown
In what has become an annual tradition, iconic horror host and foremost drive-in movie critic Joe Bob Briggs returns with a special The Last Drive-In double feature just in time for Halloween, this year joined by special guests Halloween Kills: director David Gordon Green and producer Jason Blum.
Member Reviews
It's not Halloween without Joe Bob!!! Mutant Forever!!!
Givin it 5 Sculls for Joe Bobs Comentary.Any ways love this movie, kinda remember it as a kid. i think i saw it on usa or something in the dark AM hours when i was about 13.Great story line, but it had a lot ov holes.its still a really kool film.,unusual a little campy a little naive, a little weird, the serial prostitute killers only 2 words spoke twice at his demise. played well by that dude.... I never remember his name just his face. Anyway its worth it seeing it this way especially with Joe Bob!!
I realy enjoy watching joe bobs
This is the perfect example of a great Joe Bob special. Two fantastic movies and great interview segments. And I found out I don't hate Jason Blum the way you think you would when you hear his name.