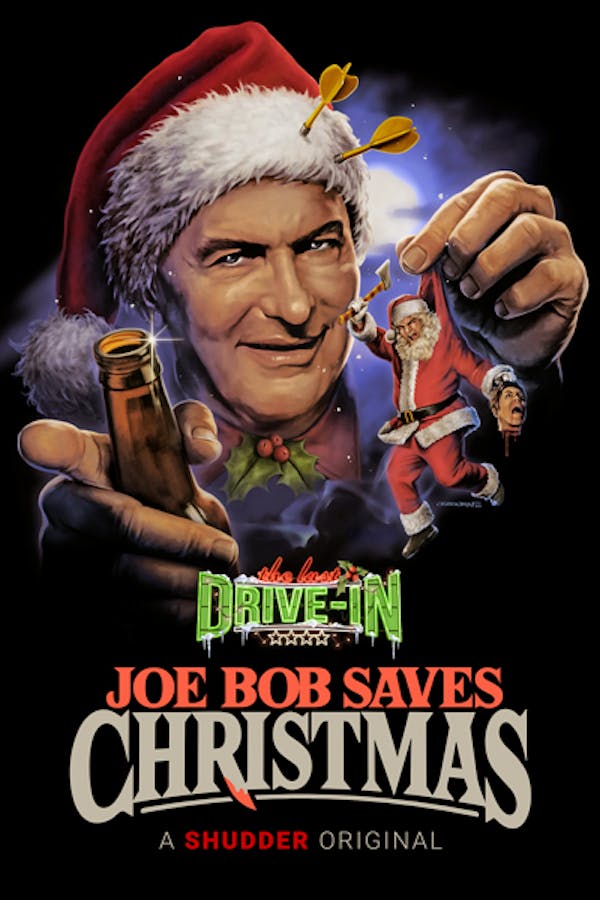 Joe Bob Saves Christmas
This Christmas, Joe Bob stuffs your stocking with two bloody tales of Killer Santas run amok. He also saves you from the REAL holiday killer: bad last-minute gifts! Together with Darcy the Mail Girl, he's auctioning off his own belongings for charity to give you one last shot at not ruining your holiday.
Member Reviews
Ho Ho Joe Bob!!! The only Christmas gift better than this would be finding Darcy underneath the mistletoe. Mutant 4EVER
Christmas Evil best xmas movie everrrr
The ending of Christmas Evil is
if you watch the Just Joe Bob version, it doesnt skip over the jokes at the end. Anyway, great show yet again, Joe Bob and company! Looking forward to tonight's new special!
i was pleasantly surprised about how much i enjoyed both films! I'd never heard of either one, but now I will never forget them!