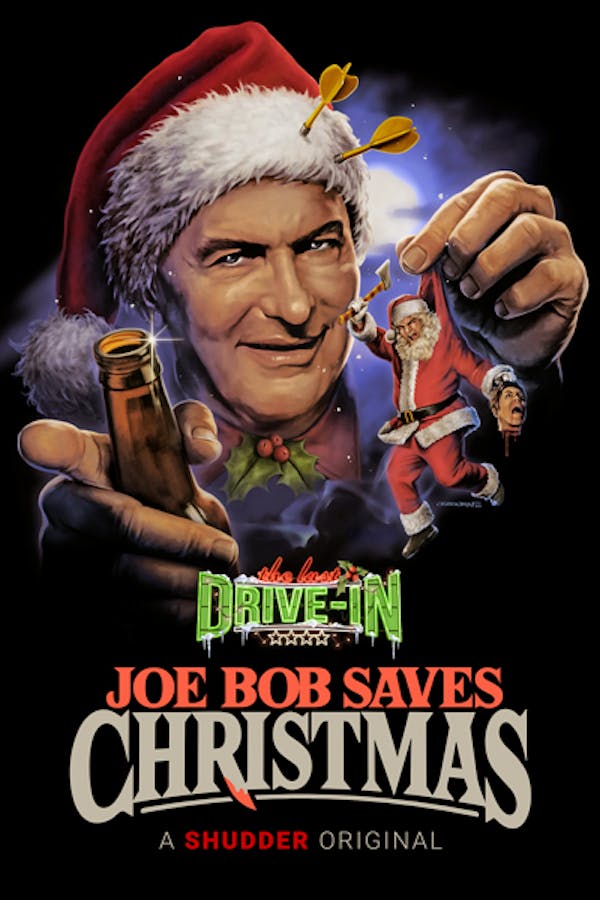 Joe Bob Saves Christmas
This Christmas, Joe Bob stuffs your stocking with two bloody tales of Killer Santas run amok. He also saves you from the REAL holiday killer: bad last-minute gifts! Together with Darcy the Mail Girl, he's auctioning off his own belongings for charity to give you one last shot at not ruining your holiday.
Member Reviews
why oh why must joe bob xmas come but once a year!?!?
I know Joe Bob doesn't like when he has to get all sappy, but boy does it make me feel good. Maybe it's the scarcity of those moments that make them special. Thank you for giving him that letter, Darcy.
Very good special, I really enjoyed the movies. I just wished you guys game an other update on the auction because I was curious about how much you made and who was winning and by how much
Deadly Games/36.15 Pere Noel was a lot better than I was expecting. Another brilliant Holiday special. My only criticism is that Joe Bob gets a little too religious at times for my taste, but I won't let that affect my review as it's my own personal opinion and I understand that it's hard to avoid the topic of religion at Christmas time. Anyway, fantastic as always!!