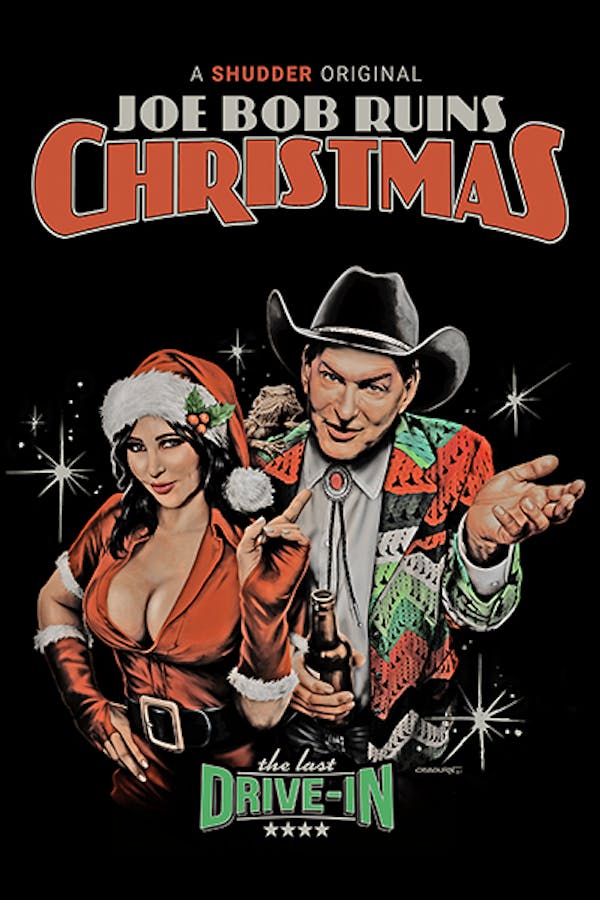 Joe Bob Ruins Christmas
Iconic horror host and foremost drive-in movie critic Joe Bob Briggs returns with a new double feature just in time for Christmas.
Member Reviews
aww its already over more more more ☺️😉
The drive-in will never die. Sure we've seen it before, but have we seen with the best movie critic out there along with the hottest & smartest mail girl... I think not. Let's check those drive-in totals, we have: 2 Hosts, 2 Breasts, 1 Excellent redneck with a hell of a lot of movie knowledge, Dozens of specials guests, Heads roll, Arms roll, Legs roll, Movie Fu, Horror Fu, Christmas Fu, Halloween Fu, Valentines Fu, Quicky Fu, Fu Fu. Drive-in Academy Award Nominations for: Darcy the Mail Girl for always having to put up with Joe Bob. Yuki for keeping it real. Austin for running the show behind the show. And for host Joe Bob Briggs for killing it all while never getting up from his chair. 4 stars ☆☆☆☆. Joe Bob says check it out.
A really great show.Love Joe Bob and Co!