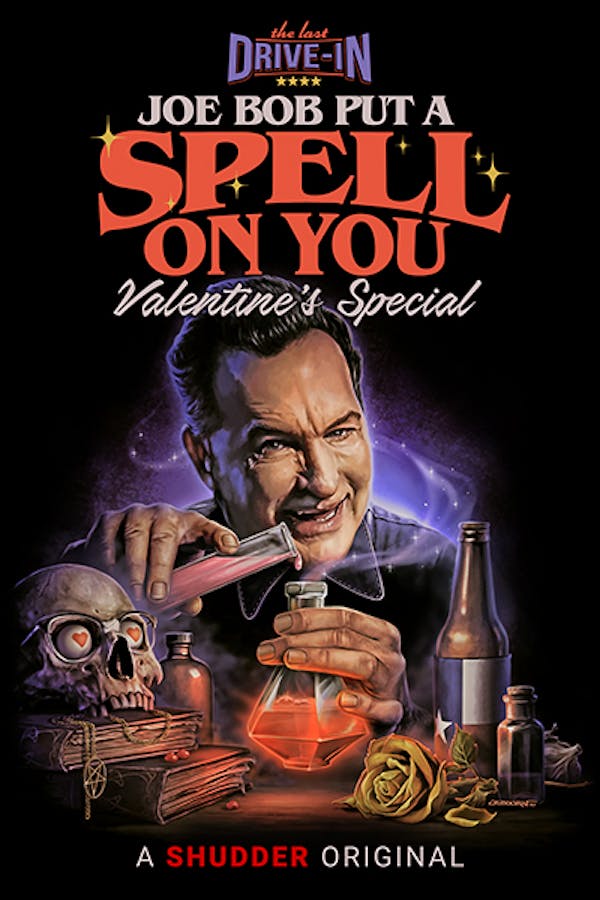 Joe Bob Put a Spell On You
Dodge the sting of cupid's arrow, put down your pity chocolate, and spend Valentine's Day with redneck love guru Joe Bob Briggs. He's studied up on the lost art of relationship necromancy (emphasis on the romance!) and presents two films about love, lust, and arterial spray guaranteed to bring your heart rate up.
Member Reviews
Darcy's reactions make Joe Bob's rants richer and funnier.
I'll start by saying the Joe Bob segments are fantastic as always and would give this 5 skulls if it weren't for the god awful movies in this double feature. You start out assuming Tammy & the T-Rex is the worst movie ever made and then they prove you wrong by showing The Love Witch. The shots on the Love Witch looked beautiful and the actress may be the most stunning woman in existence but altogether it was just a boring movie with no real draw. Just one guy's opinion though. Hopefully someone out there will enjoy this personal snoozefest.
I just love Joe Bob. Darcy brings little to nothing to the show. And what's worse, she often insults Joe Bob about many things - - including his rants. **HEY SHUDDER: JOE BOB'S RANT'S ARE WHY WE TUNE IN!!!! More Joe Bob, less Darcy: much less.
The Love Witch reminds me of the classic films of Russ Meyer.