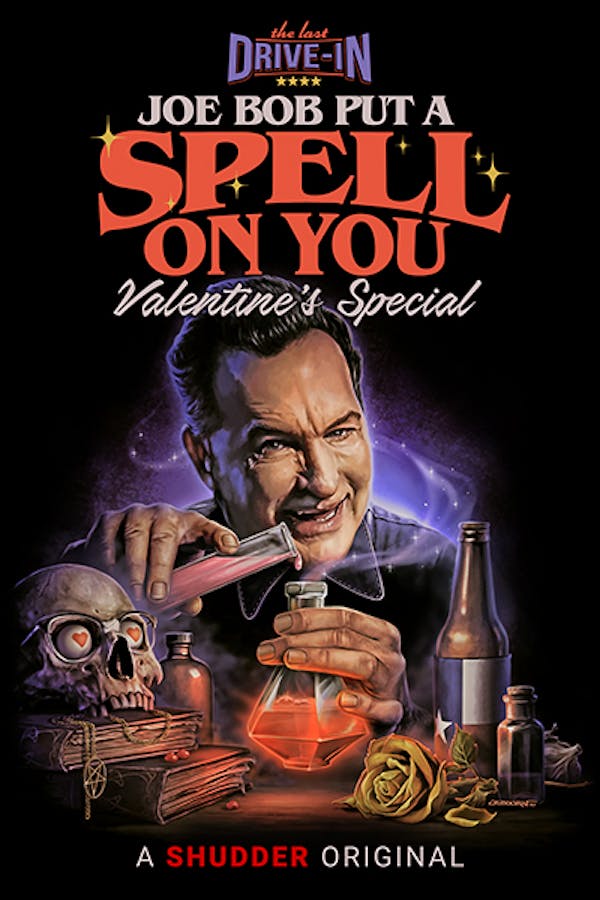 Joe Bob Put a Spell On You
Dodge the sting of cupid's arrow, put down your pity chocolate, and spend Valentine's Day with redneck love guru Joe Bob Briggs. He's studied up on the lost art of relationship necromancy (emphasis on the romance!) and presents two films about love, lust, and arterial spray guaranteed to bring your heart rate up.
Member Reviews
For those who are giving this one star/skull; either has never watched TNT Monstervision back in the day, or just don't know what they're talking about. Ignore the haters
Such a strange but captivating movie.
The Love Witch exceeded my expectations and held my attention far better than I guessed it would. It's beautifully designed, costumed, and shot. It's campy and novel in the best way possible. The interview with Anna Biller was fascinating and an excellent addition to my first viewing. It made me have an even greater appreciation for the film. Biller is clearly well versed in her craft and knowledgeable about so much. I'd love to just stay up all night watching movies and talking with her, she seems like such an interesting person. I'll be watching her other film, Viva, she's made a fan out of me now. Of course Joe Bob is a hoot as always, he cracks me up and I love the new insights he offers to old films. The Love Witch is a great movie to give a watch this Valentine's Day, or any time for that matter.
It's a good movie and I really enjoyed learning about the choices of the director and some of the process of making the movie but I did think that some of the commentary went on for too long and some of the jokes fell flat for me.