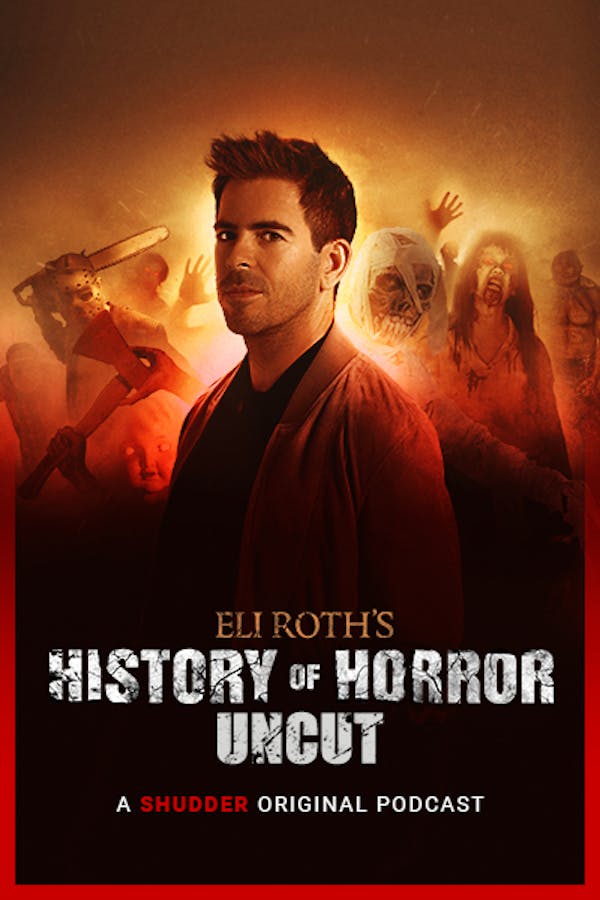 Eli Roth's History of Horror: Uncut (Podcast)
ELI ROTH'S HISTORY OF HORROR: UNCUT brings together the masters of horror - icons and stars who define the genre - to explore its biggest themes and reveal the inspirations and struggles behind its past and present. Each episode will take viewers on a chilling exploration of how horror has evolved through the eras and impacted society, as well as why loyal fans remain addicted to fear.
Member Reviews
Though the content is worth a 5 skulls alone, I'm giving it FIVE big bloody skulls just to make up for the 1 skull reviewers who don't understand what a podcast is.
this podcast is one of my all time favorites. would highly recommend for any avid horror fan, especially if you're in the film industry. interviews with the best of the best.
Eli Roth is a blight on horror and cinema in general. His movies are all empty, tedious nothingburgers that try so hard to be shocking and titillating but are too drenched in a fundamental cowardice and "ooh, look at me, aren't I so naughty? Please, please pay attention to me" mentality to be interesting or worthwhile. If a genie gave me three wishes, I would use two of them to wish that Roth and his movies vanished from memory and existence, and the third to make sure that those two wishes stuck.
Goes on very well. Stephen King is about to go into something epic. Then it just keeps on going to "I lOvE mAnIac" "I'm a TraSH GoBbLer" Meh
I wish Eli would allow the guests to speak without interrupting and interjecting. Every time he does he goes on a tangent and it strays so far away from the initial question at hand. Other than that I love it. It's just kinda hard to get through when Eli is literally talking over everyone.