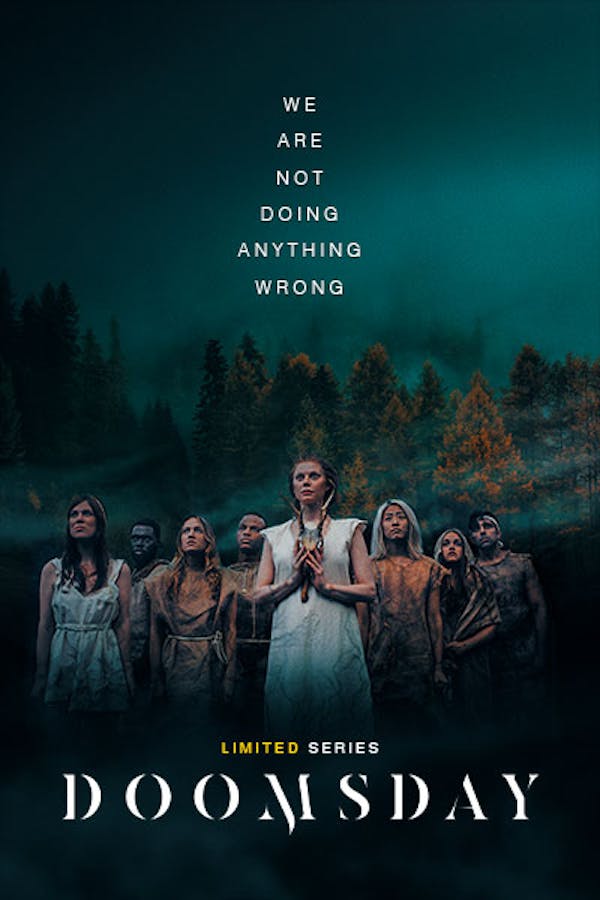 Doomsday
Exploring topics of sexuality, identity and gender, Doomsday follows the final months of a millennial cult, where youthful idealism evolves into deadly extremism and a horrific Jim Jones-style massacre.
Member Reviews
I'm not sure if there is a rights issue that prevents shudder from aquiring all of the episodes of this series but there are supposed to be 8 episodes. Infact there are supposed to be part 2s to the first two episodes of the first season. Theres supposed to be a Little Leaks Sink the Ship part 2 and a Die Together, Live Alone part 2. it seems as though shudder unfortunately is unable to get the rest of the episodes which sucks since theres more to the series than what is shown here.
I'll very much enjoy the next episodes!
Wish there were more episodes
great show and just so everyone knows it's not one of their originals so don't yell at them about only having three episodes. speaking of only having three episodes why is the third one 15 minutes when the first two are an hour? it would have been nice to get the extra 45 minutes since it would have been all we had LOL the shows worth watching even though it doesn't have an ending hopefully some streaming service while the courage to continue it. even if they replace all the actors. I just want to know how the show would end. apparently it was made in 2016 but only made one episode of season? the history of the show is confusing I don't even know who originally made it why it was canceled or why the third episode of so short. I hope one day they continue it. maybe I will be sugar maybe it'll be one of the less good streaming services that show the same thing with commercials. shudder if you're reading this continue the show somehow. I know it wasn't your child but continue it.
great show but something's missing. an ending. also I'm a little confused cuz apparently the show came out in 2016 but each episode is a different season? and also episode 3 is only 15 minutes long when the first two are almost an hour. the show had potential but it just randomly ends. and it's hard to figure out when the show was even actually made what the seasons actually are and why there's no more episodes.