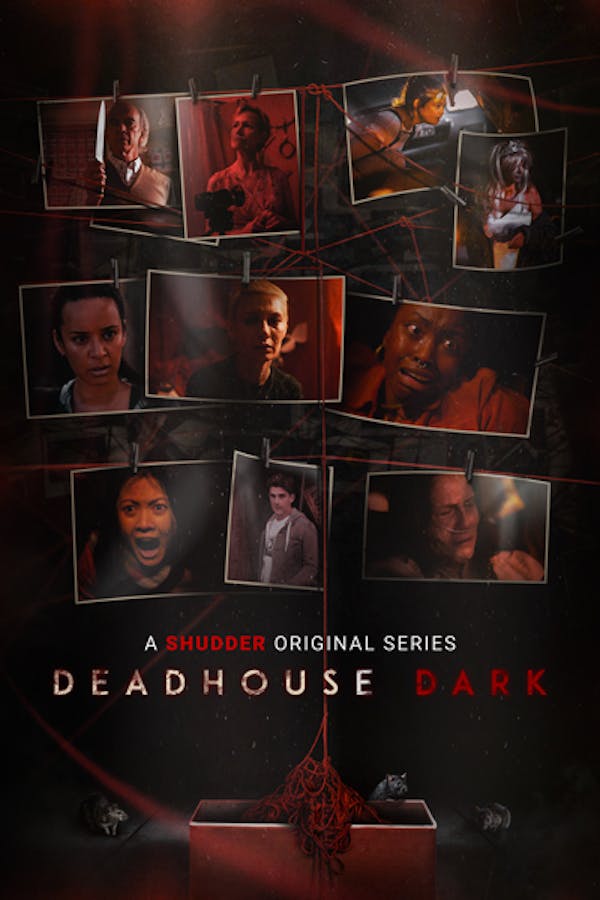 Deadhouse Dark
In six interconnected short tales of terror, a woman receives a 'mystery box' from the dark web. Each item within will gradually reveal a dark and troubling truth. A SHUDDER ORIGINAL SERIES.
Member Reviews
episodes 1 and 6 were great. the others either confusing or silly.
Like the majority of anthology series/movies, some segments were much better than others. That said, I felt that none of the entries were terrible; in fact, I would say that the bulk of them were above average. I think trying to make them connected was a bit of a mistake, though. There was little consistency with the connections, and no wraparound story to help tie them all together. In spite of this, and the ambiguities that came from having such brief segments, I still enjoyed it. If it were possible, I would give it a 3.5/5 rather than a 3. Episodes 1, 2 and 6 were my favorite of the lot.
Ok for an anthology series. Some made no sense (I have no idea where Clay disappears to in episode 3, only to reappear in the end) but it was a decent way to pass an hour and a half.
I thought most of these were great ideas and played out very well for short stories. Two of them were just okay but the other four were great! Halloween and My Empire of Dirt were definitely the best two out of the six, I genuinely enjoyed watching those two.
A good variety of horror themes in compact episodes. I personally enjoyed the first and last the most! Some of them do feel a little incomplete but there only a few minutes long, so no big deal.