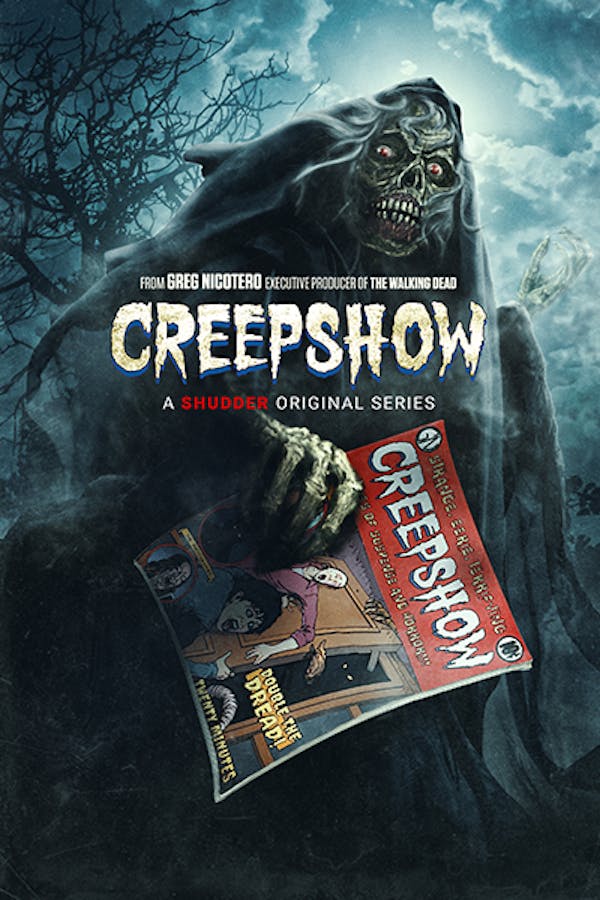 Creepshow
CREEPSHOW, the anthology series based on the 1982 horror comedy classic, is still the most fun you'll ever have being scared! A comic book comes to life in a series of vignettes, exploring terrors from murder to the supernatural and unexplainable. Haunted dollhouses, werewolves, murderous goblins, villainous trick-or-treaters, the dead, and medical marvels are just a few of the things to watch out for in this new series. You never know what will be on the next page...
Member Reviews
The show is great and I hope they keep making more of them. Having said that, I find the fact that in Ep.2 of season 3 the ice in the water glasses doesn't float deeply disturbing and I've been unsettled for weeks thinking about it.
The first couple episodes of the 1st season are really rough, but after that there are some solid stories. Fun watch.
Great Series! Always A Classic. Recommended FOR Anthology Fans, and creature features.
Am amazing series each one dark and twisted in sure way out the other definitely need more seasons why I love Shudder so much variety of horror to binge and enjoy
I binged the hell out this... thought it did the original comics justice and loved every episode for different reasons