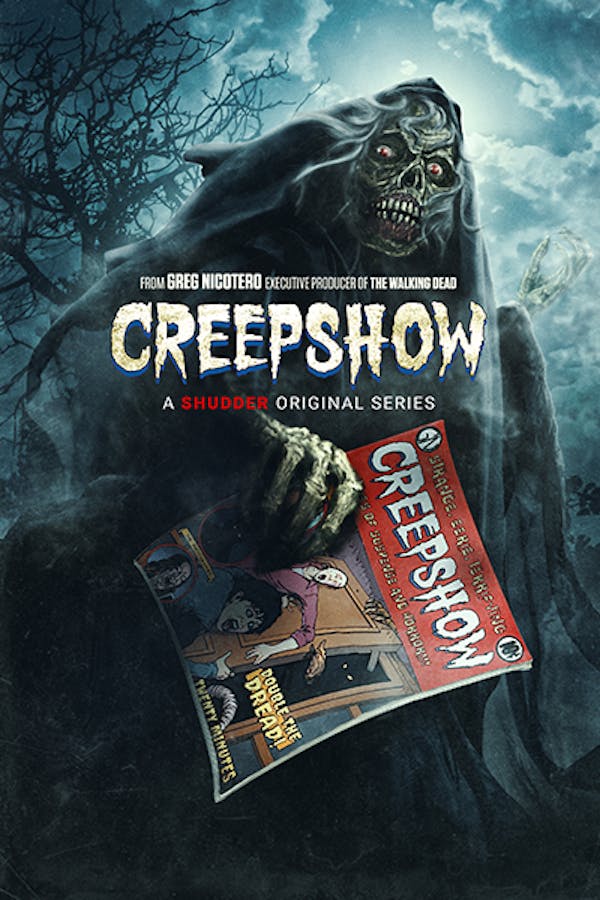 Creepshow
CREEPSHOW, the anthology series based on the 1982 horror comedy classic, is still the most fun you'll ever have being scared! A comic book comes to life in a series of vignettes, exploring terrors from murder to the supernatural and unexplainable. Haunted dollhouses, werewolves, murderous goblins, villainous trick-or-treaters, the dead, and medical marvels are just a few of the things to watch out for in this new series. You never know what will be on the next page...
Member Reviews
Maybe it's just me, but I couldn't get past the second episode, and that was just trying to give it a chance to redeem itself. Effects aren't bad, but the plotlines are all unoriginal or make no sense at all. I could barely even follow each story.
these were the best. pbs vs the evil dead had me balling. and of course what a lovely romero tribute with justin long in number 5. thank thank thank for these. im about to start season three. dont know if they can compete with seadon two. thank yall so much. was walliwing in depression but now its running scared.
Good, campy horror, like Goosebumps for adults. Naturally, some are better than others, as you tend to find in anthology series. Plenty of practical effects that don't always hit the nail on the head for realism, but add a level of nostalgic charm. Sometimes, the best horror is the truly absurd and I love Creepshow for it.
The Creep kinda laughs like Bevis and Butthead. What a gem!
The third season is weaker than the first two but it's all more bangers than duds. I'd love to see some of these stories fleshed out with a bigger budget. As a whole, this series is way better than most shows these days