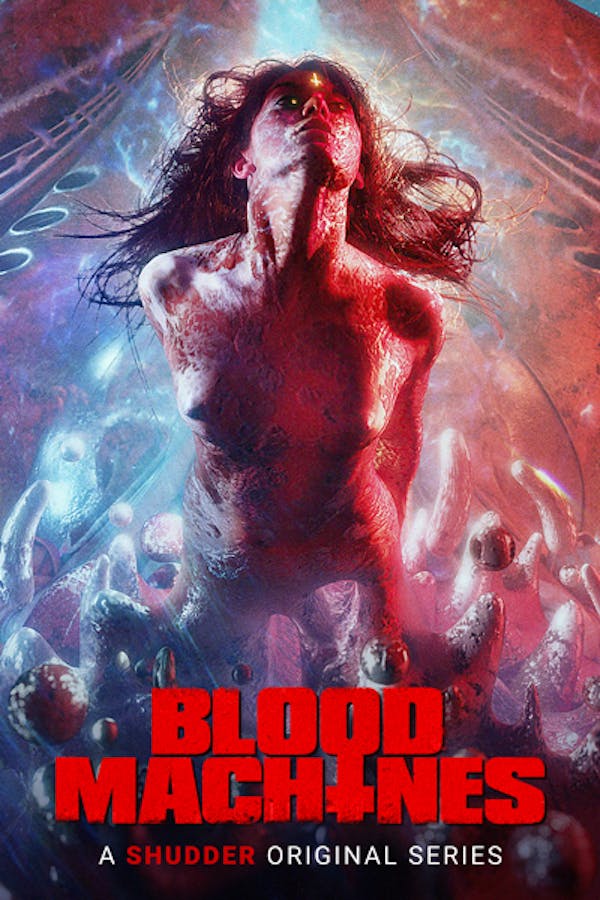 Blood Machines
Two space hunters are tracking down a machine trying to free itself. After taking it down, they witness a mystical phenomenon: the ghost of a young woman pulls itself out of the machine, as if the spaceship had a soul. Trying to understand the nature of this entity, they start chasing the woman through space. A SHUDDER ORIGINAL SERIES.
Member Reviews
short stories like these arent meant to tell a complete story in my opinion. they exist to inspire your imagination. and this one does that extremely well
It's a neat tech demo/proof of concept but beyond that it's fairly shallow.
Visually stunning, thematically poignant, my only real grievance is that it is kinda hard to follow, It's probably weird to say but I think this is a work that would have benefited from about ten minutes of exposition.
kinda like love death and robots on netflix
one of the best shows on Shudder!!