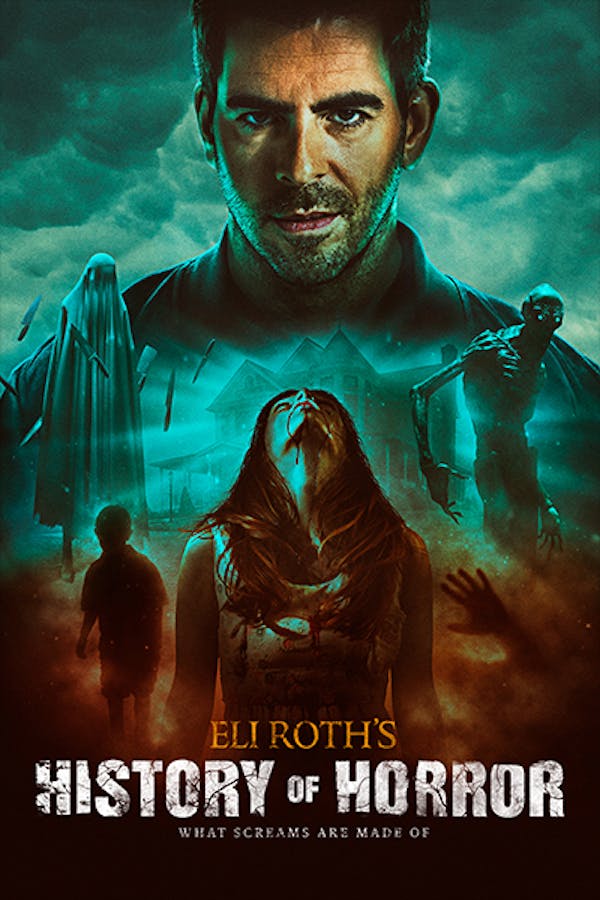 AMC Visionaries: Eli Roth's History of Horror
Award-winning horror film director, writer, producer and actor Eli Roth brings together the masters of horror - the storytellers and stars who define the genre - to explore its biggest themes and reveal the inspirations and struggles behind its past and present. Each one-hour episode will take viewers on a chilling exploration of how horror has evolved through the years and examine the genre's impact on society as well as delving into how horror maintains its fan base and why audiences are addicted to fear. Interviewees include Stephen King, Quentin Tarantino, Linda Blair and many others.
Member Reviews
It's aight, theres some good information and perspectives here and there but mostly just a bunch of talking heads and random celebs circle jerking a little bit. I love that Eli Roth is just kinda openly candid that he's a poser that essentially copy cats the movies he likes because that's been my take on his work essentially anyway. Good background noise for choring.
Roth definitely loves horror, even though some of his insights and interpretations miss the mark. Real horror geeks will find flaws with his hosting but the series gets great guests and covers a lot of valuable ground for newbies and casual fans looking to find out more. Anything that keeps the love of the genre going is good in my book!
Why wasn't Pet Sematary in the Chilling Children episode? Also the Body Horror episode should be dedicated to Cronenberg.
If Eli Roth's *expert* credentials are good enough for Joe Bob Briggs (& the horror masters who consented to be interviewed by him for this series), they're good enough for me. Very informative series. Memories & nostalgia for old(er) horror lovers & solid recs for younger or the newly initiated members of the horrorfam.
Hey sinharder giving this five stars just for you. If you don't watch something don't rate it.