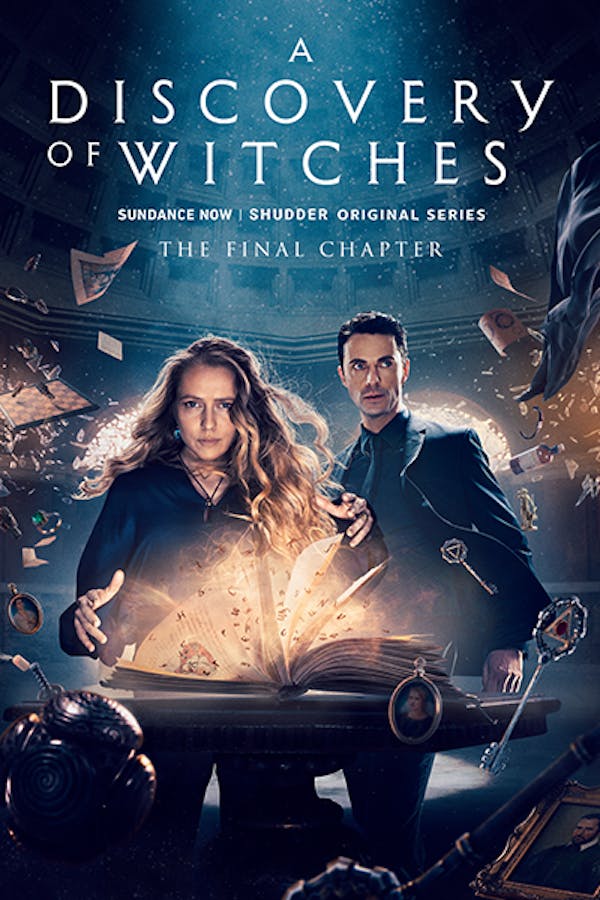 A Discovery of Witches
Historian Diana Bishop is a witch denying her own heritage. When she unexpectedly calls up an ancient, bewitched manuscript from Oxford's library, she finds herself thrown into the heart of a dangerous mystery – and into the path of the enigmatic vampire Matthew Clairmont. Matthew is driven to solve the looming threat of the creatures' decline and extinction. But their unlikely alliance to find the book before it falls into the wrong hands – and their deepening relationship – threatens to violate age-old taboos and shake the fragile peace that exists between the species.
Member Reviews
absolutely loved this show
I'd heard good things about this, but for one reason or another never got around to watching it. I've not binged all three seasons in a little over a week. Wow. This was a beautiful story from beginning to end. Not really what I'm used to finding on shudder since there is no actual horror involved. In the parts that would normally be considered horror (violent deaths) are mostly off screen so if you're looking for scares this isn't it. At the heart it's a romance, but it's so much more than that. With elements of fantasy, magic, and underlying messages about diversity and learning to live with people who are different from you.
Horror Romance, sub genre a must!
Love the books before the tv series came out. You want answers to some of the unanswered questions then read the trilogy. Thank you for creating this but I do wish it would have gone more viral. Those saying to much of a twilight vibe are sadly mistaken and misguided. However s3e7 will not play. Says there is an error code. Please fix so I can binge watch again.