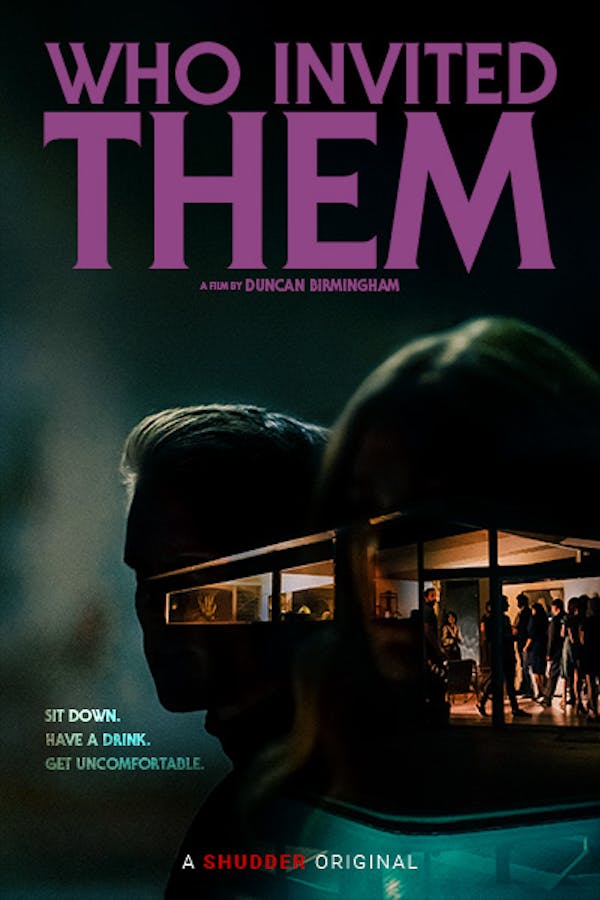 Who Invited Them
Directed by Duncan Birmingham
Adam and Margo's housewarming party goes well enough… except there's this one mysterious couple (Tom and Sasha) lingering after the other guests have left. The cool couple reveals themselves to be their wealthy neighbors but as one nightcap leads to another, Adam and Margo start to suspect their new friends are actually duplicitous strangers with a dark secret. A SHUDDER ORIGINAL
Adam and Margo start to suspect their new friends are actually duplicitous strangers with a dark secret.
Cast: Ryan Hansen, Melissa Tang, Timothy Granaderos, Perry Mattfeld
Member Reviews
I enjoyed it. it was a little predictable but an overall enjoyable flick
The killers are more likeable than the occupants.
I liked it! Feels like a lot of invitation/home invasion movies have been circulating lately, but still found this one enjoyable with it's modern references and sarcastic humor.
A fun take on home invasion / creepy neighbors that slowly unfurls and is full of awkward and tense moments, along with a dash of humor to keep you invested. Pretty fresh and enjoyable.
Oh, it was cheeky and transgressive--but in a straight couples kind of way. I wondered why we had to keep cutting to ponderous scenes with the dowdy female friend; I expected more from the cat-and-mouse script. That the two uninvited sociopaths were involved in the house's history became clear the longer they toyed with the homeowners. Somewhat uneven, but it would make a dandy play, and it's already stagebound anyway. Rutaba--nah, catalope.