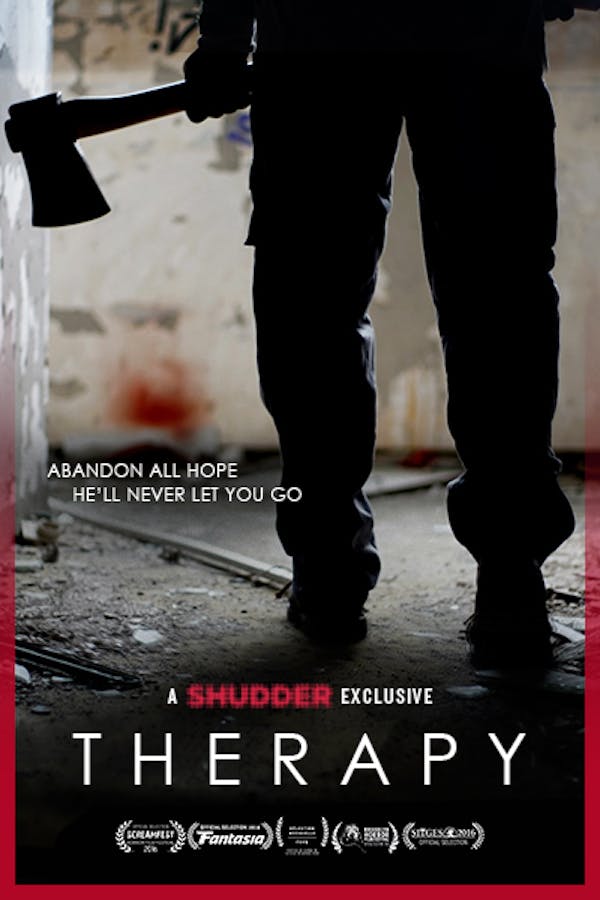 Therapy
Directed by Nathan Ambrosioni
Jane and Simon are two young police officers leading a routine investigation following the discovery of hidden video equipment in an abandoned house by a night watchman. At first glance, they don't seem to contain anything unusual. They show five tourists taking advantage of the seasonal weather to go camping. As they continue watching, they discover that the group's fresh-air excursion takes a sudden turn for the worst. Seized with panic, the young campers reluctantly end up in an abandoned building where it quickly becomes obvious that they are not alone, and that they've stepped into their own graves. To save them, Jane and Simon will have to act quickly, even if it means risking their own lives in the process. A SHUDDER EXCLUSIVE. Contains strong language, violence and gore.
Two young police officers follow the found footage trail of a tourist family and their brutal destination.
Cast: Nathan Ambrosioni, Thierry Azzopardi, Vanessa Azzopardi
Member Reviews
Didn't realize it was a found footage film, felt like it wasn't going anywhere.
I seen French, I seen horror, I was expecting something ultra scary, ultra gory and taboo. This film is none of these, very boring and repetitive with more than a few attempts at jump scares, other than that, not what I come to expect from the French
Wow, that was a mess. We spend most of our time with the people in the found footage, but then they want us to connect to and care about the backstories of the police who are just thrown in after a while if found footage? And don't get me started on how they figured out who it was. And the timeline of all the people who were abducted? Sloppy, lazy storytelling.
Pretty good. But it does two things I consider to be found footage no-nos: (1) mixes regular movie/'live action' with found footage, which was ENTIRELY unnecessary except for one sequence, which easily could have been reimagined as found footage; and (2) ADDING MUSIC/SOUNDTRACK TO FOUND FOOTAGE. I HATE that, takes the viewer completely out of the moment and ruins the moment. Good scares and twists.