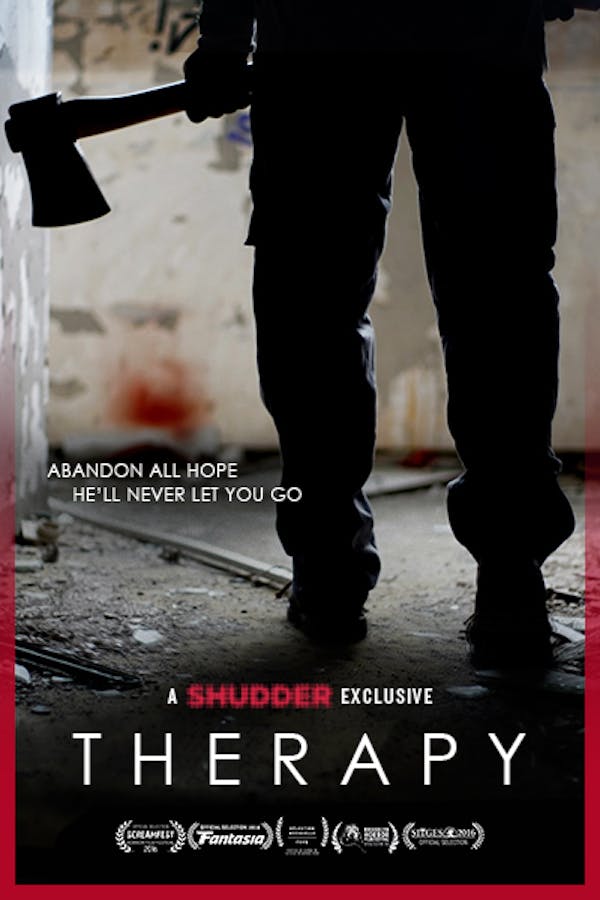 Therapy
Directed by Nathan Ambrosioni
Jane and Simon are two young police officers leading a routine investigation following the discovery of hidden video equipment in an abandoned house by a night watchman. At first glance, they don't seem to contain anything unusual. They show five tourists taking advantage of the seasonal weather to go camping. As they continue watching, they discover that the group's fresh-air excursion takes a sudden turn for the worst. Seized with panic, the young campers reluctantly end up in an abandoned building where it quickly becomes obvious that they are not alone, and that they've stepped into their own graves. To save them, Jane and Simon will have to act quickly, even if it means risking their own lives in the process. A SHUDDER EXCLUSIVE. Contains strong language, violence and gore.
Two young police officers follow the found footage trail of a tourist family and their brutal destination.
Cast: Nathan Ambrosioni, Thierry Azzopardi, Vanessa Azzopardi
Member Reviews
Not the greatest found footage I've ever seen. Little scary though, but I've seen scarier. Ending was super predictable and some parts were plain stupid. If you like found footage, watch it. If you aren't that big of a found footage fan, easy skip
I liked it! Definitely scary! Switching from the found footage to the detectives after they watched the same footage is unique. Like we were watching it with them and vice versa. The third act twist is predictable, however. The biggest problem is the music cues cause the jump scares. It IS effective but there shouldn't be a music score during the found footage section. The images should cause the scares. Some of the scenes were scary with or without the music, though. Absolute Blair Witch vibe during the found footage scenes. You might jump a few times when you watch this but I doubt you'll need therapy.
I really liked this movie..lots of good scares and a good found footage format! My only real drawback and the reason i only gave it 4 skulls was because it was not in English so for me i had to read the screen which i don't like...The killer wearing a creepy mask ALWAYS gets me ...and I am in my dark basement alone which made the scares better ! The cops getting shot by Abagail at the end i did not see coming AT all! Good flick !