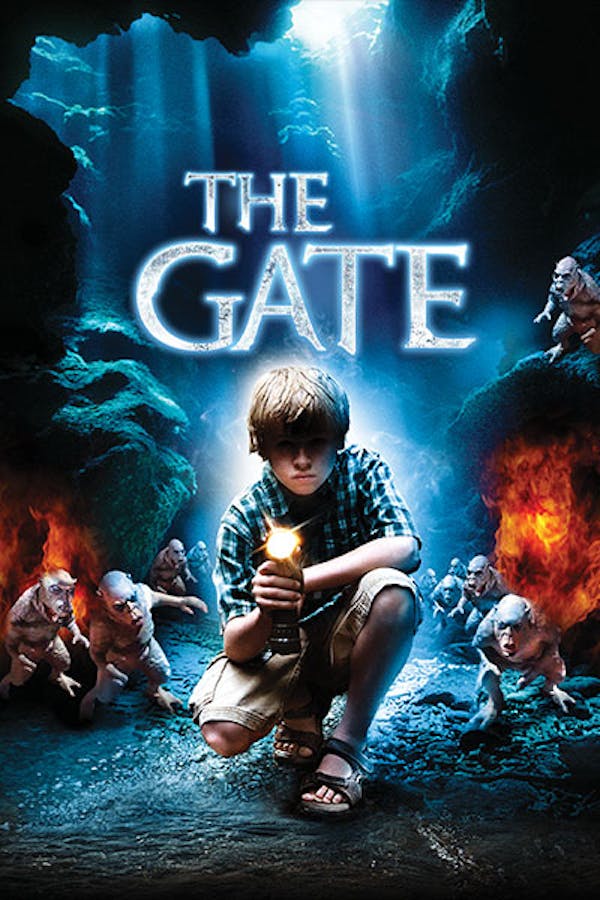 The Gate
Directed by Tibor Takács
When two boys accidentally dig up the the gates of Hell and summon an army of tiny demons, they have to work fast to stop the demons from turning them into human sacrifices, or a big bad demon king will soon be slithering through the gate to take over the world. Oh well, at least Mom won't see what they've done to the house! Part of the Spielbergian kid-centric horror wave that included THE MONSTER SQUAD and THE LADY IN WHITE, THE GATE's success led to a sequel and a spot on Esquire's "50 Best '80s Horror Films" list. A very young Stephen Dorff (BLADE) stars.
Two boys accidentally dig up the gate to hell and summon an army of tiny demons.
Cast: Stephen Dorff, Louis Tripp, Christa Denton
Member Reviews
Heck yea! This movie gave me nightmares as a kid. Classic.
I loved this movie as a kid. It was definitely creepy then, but is nostalgically 80's-campy now.
Silly but pretty movie, very nostalgic feeling after watching it. Amazing stop motion animations!
One of my favorite movies glad I found it here