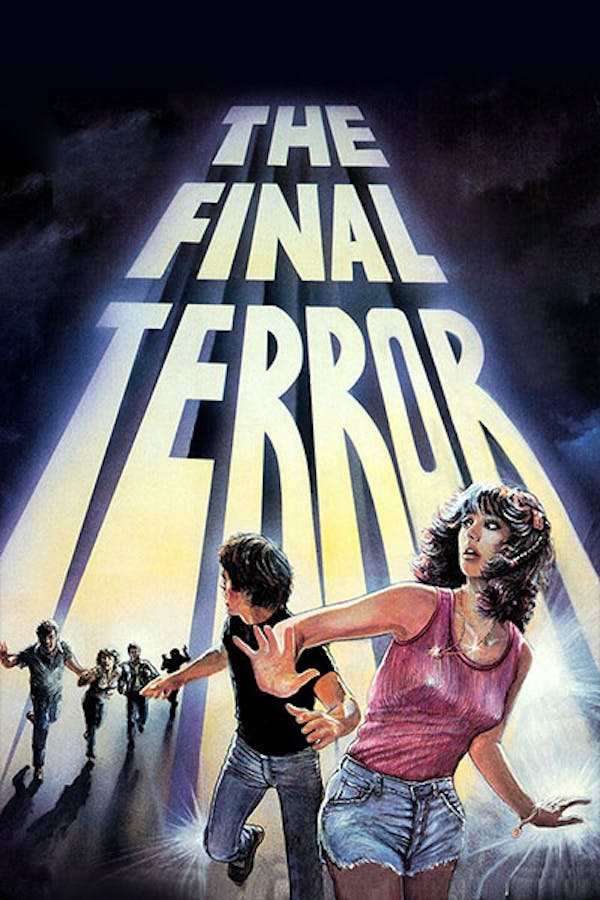 The Final Terror
Directed by Andrew Davis
In acclaimed director Andrew Davis' (THE FUGITIVE) first foray into genre filmmaking, a group of forest rangers on a camping trip are stalked by a psychotic killer with a very dark past. Sounds like your typical slasher, right? Wrong. Thanks to Davis' skilled direction and cinematography, a script that defies genre expectations and the acting talents of Daryl Hannah, Adrian Zmed and Joe Pantoliano, THE FINAL TERROR ranks alongside RITUALS and JUST BEFORE DAWN as one of the best backwoods slashers ever made. You'll cancel your next camping trip after watching...
A group of forest rangers are stalked on a camping trip in this backwoods slasher gem.
Cast: Daryl Hannah, John Friedrich, Adrian Zmed, Ernest Harden Jr.
Member Reviews
I wanted to like it, but I found myself not caring about any of it the entire time. Weird, unnatural character dynamics, obvious ending, no suspense. I generally love cheesy, B-horror movies, but this one wasn't fun.
I love random 80s horror and I cannot lie.
I love random 80s horror and I cannot lie
A slow and low-key early 80s slasher with a great cast and one amazing twist ending... and I have to say that I've always loved that poster, so effective.
I didn't think this was 'bad', but I just didn't get into it. None of the characters interested me, most annoyed me... and a lot of it just felt dragged out, slow for no reason. Also, there were nothing particularly interesting about the setup... just kids in the woods vs. a maniac (or two... or three). Still, it looks more gritty and feels more 'real' than a lot of similar stuff, so it's mostly a matter of taste for why I didn't care for it.