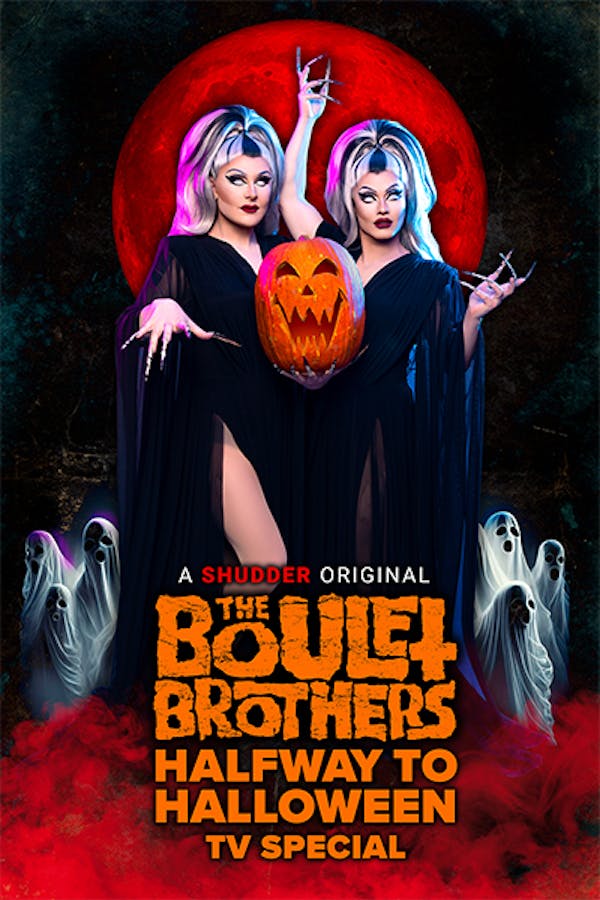 The Boulet Brothers' Halfway to Halloween TV Special
Directed by The Boulet Brothers
Join Horror-hosts The Boulet Brothers as they celebrate Halfway to Halloween with a variety show filled with terrifying treats and celebrity friends.
It's the Boulet Brothers' "Halfway to Halloween" Variety Show, with terrifying treats and very special guests!
Cast: The Boulet Brothers, David Dastmalchian, Taran Killam, Kevin Smith, Matthew Lillard, Rachel True, Twin Temple, Derek Mears, Jorge Garcia, Dana DeLorenzo, Barbara Crampton, Felissa Rose, Katya Zamolodchikova, Steve Agee, Beth Dover, John Ross Bowie, Koco Caine, Melissa Befierce, Kendra Onixxx, Sigourney Beaver, Eve Dastmalchian
Member Reviews
Amazing as alwase! I love the Bouletts!!! Thank shudder for continuing to feature them and there Drag Super Monsters!
Love the Boulets, and this halfway to Halloween production has me excited for Halloween for hopefully the next season of Dracula to drop!