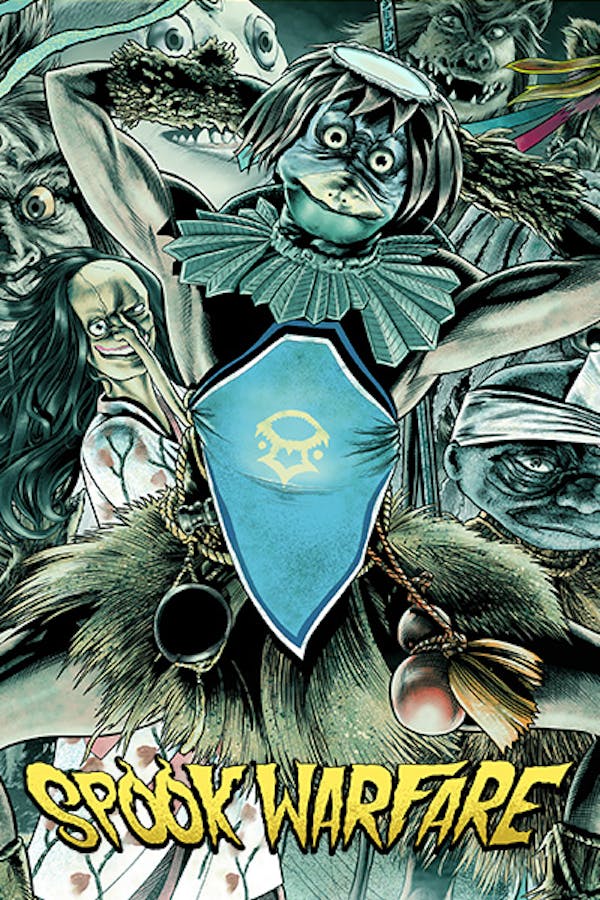 Spook Warfare
Directed by Yoshiyuki Kuroda
Spook Warfare tells the tale of an evil Babylonian vampire inadvertently awoken by treasure hunters, and a brave samurai that teams with the yokai to defeat the bloodthirsty demon.
A young boy is chosen as the defender of good and must team up with Japan's ancient spirits and creatures of lore to attempt to destroy the forces of evil.
Cast: Yoshihiko Aoyama, Hideki Hanamura, Chikara Hashimoto
Member Reviews
This is such a fun movie. Its almost cartoonlike but also violent and dark. It doesnt stop it from being absolutely entertaining.
For some reason, it's like watching an old version of Jim Hensons's 1990 movie "The Dark Crystal". They should definitely remake this movie with today's CGI.
If you like dated movies, this is pretty fun. plot issues and stuff unanswered, but it's not really a thinking sort of movie. some pretty solid creature effects here and there.
Kappa my beloved. Good spooky fun.