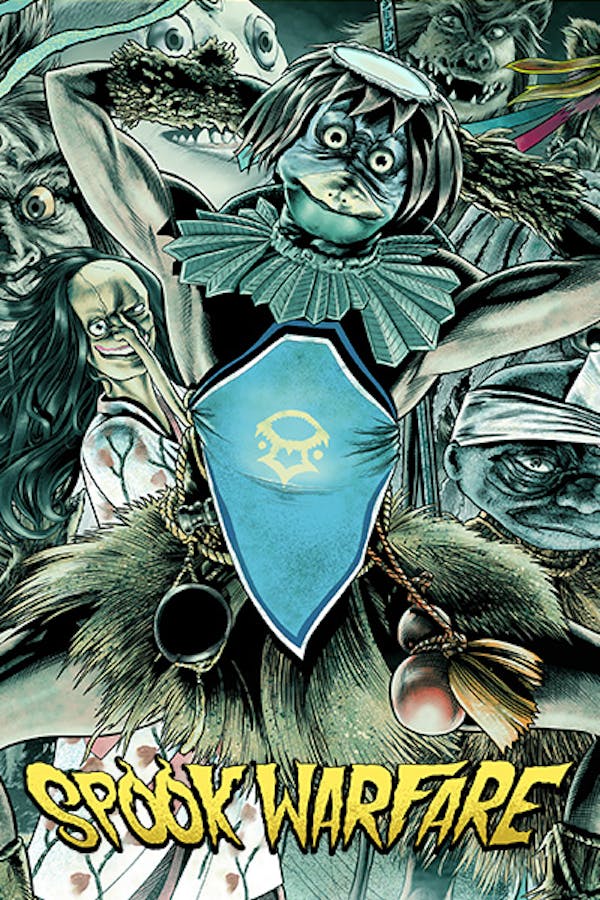 Spook Warfare
Directed by Yoshiyuki Kuroda
Spook Warfare tells the tale of an evil Babylonian vampire inadvertently awoken by treasure hunters, and a brave samurai that teams with the yokai to defeat the bloodthirsty demon.
A young boy is chosen as the defender of good and must team up with Japan's ancient spirits and creatures of lore to attempt to destroy the forces of evil.
Cast: Yoshihiko Aoyama, Hideki Hanamura, Chikara Hashimoto
Member Reviews
cute reminds me of 1st grade play
Hokey but cute...definitely a kids' type of movie. Fun to watch though.
If you're looking for something terrifying, this ain't it. 100 Monsters was silly, Along with Ghosts had the best plot and development. This one is basically a ragtag team of yokai bumbling about against a big bad monster. ...I loved it. Look, it's just silliness with a great variety of monsters. It's exactly what you would've wanted when you were a kid.
A fun wee film. A simple story well told, with some charming vintage costumes and cool special effects. Worth a watch.
Boy, if this had been in the TV syndication rotation back when I was 10 I would've happily watched it to the end every time it popped up.