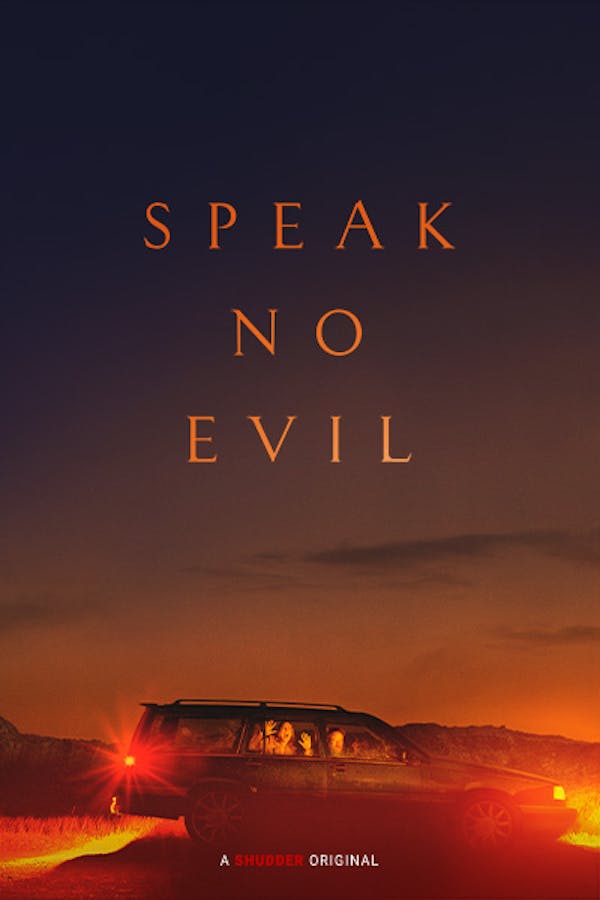 Speak No Evil
Directed by Christian Tafdrup
One family accepts an invitation to the rural home of another they met on holiday, only to find their lives altered in unexpected, deeply horrifying ways. From director Christian Tafdrup, SPEAK NO EVIL glides from from "squirmy to sinister to full-on shocking" (NY Times). A SHUDDER ORIGINAL
One family accepts an invitation to the rural home of another, where their lives are altered in unexpected, deeply horrifying ways.
Cast: Morten Burian, Sidsel Siem Koch, Redja van Huet, Karina Smulders
Member Reviews
Amazing cinematography! Horrifying images and situations that stick with you
Great movie. Really kept you going back and forth with suspense. Felt the uncomfortable feelings right through the screen.
"I know how this one goes" meets "what the actual hell is happening here?!" in beautiful, twisted fashion. Great and unique film.
Truly terrifying if you put yourself in the shoes of the visiting family. Lots of reviews expressing disappointment with the lack of fight towards the end which I understand, however, going through that much trauma in so little time knowing you have 0 resources and knowing as the viewer that only one partner knew and was prepared for the potential that was to come, makes total sense to me as to why they would freeze. Excellent job of building tension over time, and visually very beautiful. Def worth the watch.