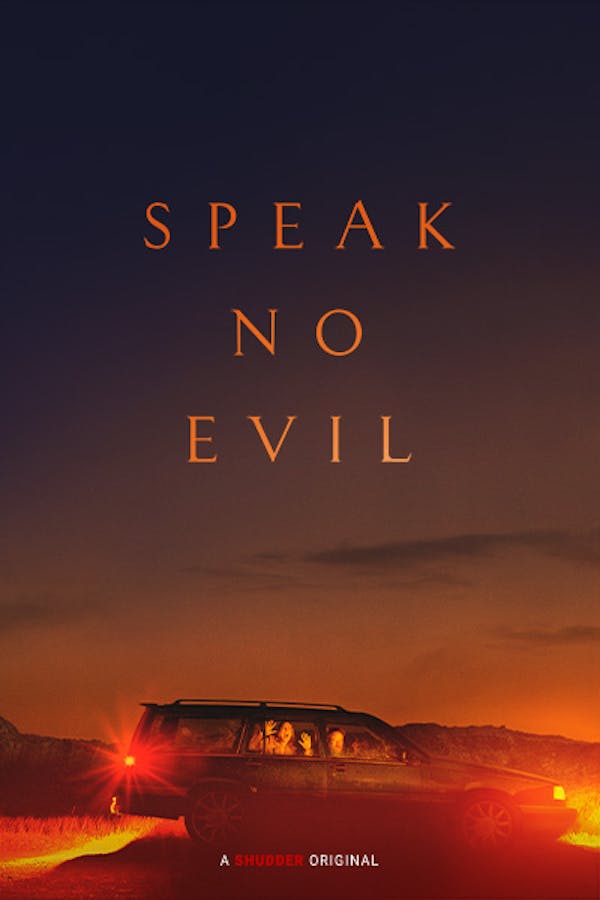 Speak No Evil
Directed by Christian Tafdrup
One family accepts an invitation to the rural home of another they met on holiday, only to find their lives altered in unexpected, deeply horrifying ways. From director Christian Tafdrup, SPEAK NO EVIL glides from "squirmy to sinister to full-on shocking" (NY Times). A SHUDDER ORIGINAL
One family accepts an invitation to the rural home of another, where their lives are altered in unexpected, deeply horrifying ways.
Cast: Morten Burian, Sidsel Siem Koch, Redja van Huet, Karina Smulders
Member Reviews
So twisted so good so conflicted
This movie messed me up. My stomach hurt afterwards
The movie as a whole was really really good well made. It's not a little bit on the long side however pay off at the end absolutely shocked.
Good Lord what a beautiful gut-wrencher!
Good looking we'll made serious creepy movie, a good