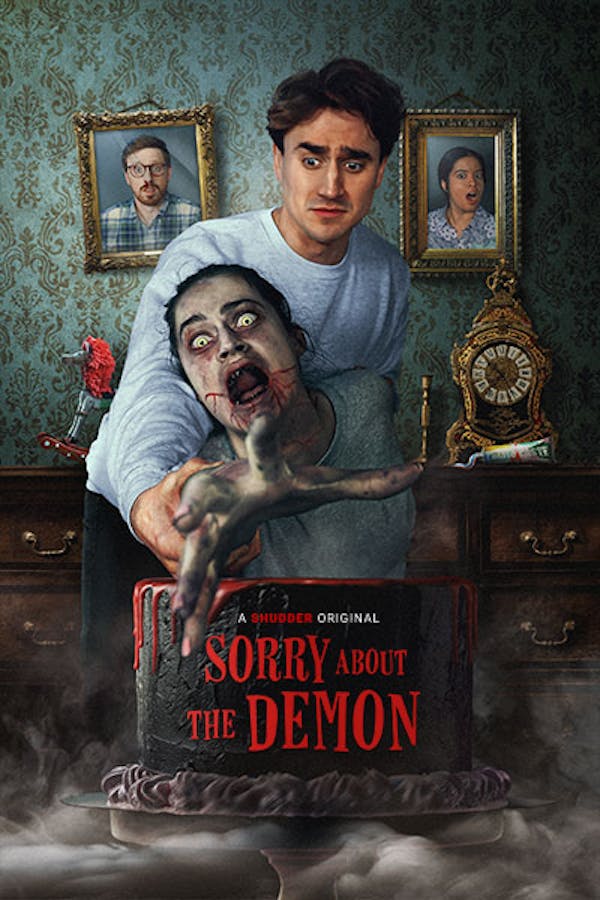 Sorry About the Demon
Directed by Emily Hagins
What's worse than getting dumped? For Will, it's finding out that his new place is haunted. Now faced with a quarter-life crisis and a house full of spirits, Will must figure out how to make things right with his ex-girlfriend AND banish the sacrifice-seeking demon residing in his house. A SHUDDER ORIGINAL
A young man struggling with a broken heart learns that his new place is full of restless spirits.
Cast: Jon Michael Simpson, Jeff McQuitty, Olivia Ducayen, Paige Evans
Member Reviews
Funny and weirdly heartwarming movie. The jokes play on the idea of demon possession in a very "well if that was me..." way and the characters (despite being a little flat) are relatable and lighthearted. The hijinks of trying to live with/rationalize the demon and ghosts was a fresh take that should've been delved into more. Definitely a good pick if you're not looking for a capital H horror movie to pass the time.
Edit: I'd rather finger myself with broken glass THAN watch 10 more minutes of this dumpster fire
I'd rather finger myself with broken glass then watch 10 more minutes of this