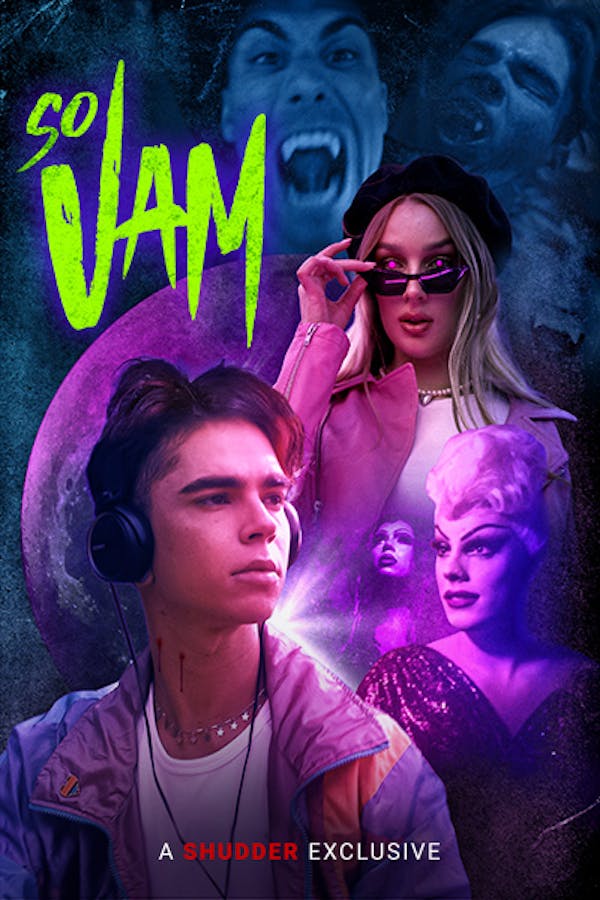 So Vam
Directed by Alice Maio Mackay
Kurt is an outcast in a conservative town who dreams of moving to the city to be a famous drag queen. Kidnapped by a predatory old vampire, Kurt is rescued and resurrected by a gang of rebellious vamps who feed on bigots and abusers. As a vampire he finally knows empowerment and belonging, but until Kurt faces the monster, he will never truly be free. The exciting debut from Australian trans teen filmmaker Alice Maio Mackay, So Vam is a low budget, high energy tribute to teen vampire classics, from a distinctly Gen Z, genderqueer POV. A SHUDDER EXCLUSIVE
When an outcast is kidnapped by a predatory old vampire and killed, he is rescued just in time to be resurrected by a gang of rebellious vampires who feed on bigots and abusers.
Cast: Xai, Chris Asimos, Grace Hyland, Patty Glavieux, Benjamin Putnam
Member Reviews
Honestly super impressive first time film by a seventeen year old.
Why are the subtitles so mistranscribed? it's like whoever did them never heard an Australian speak before. Did they have an AI do it or something? The movie itself is ok, definitely a bit amateur at points but definitely not a "bad movie". Always nice to see more queer horror.