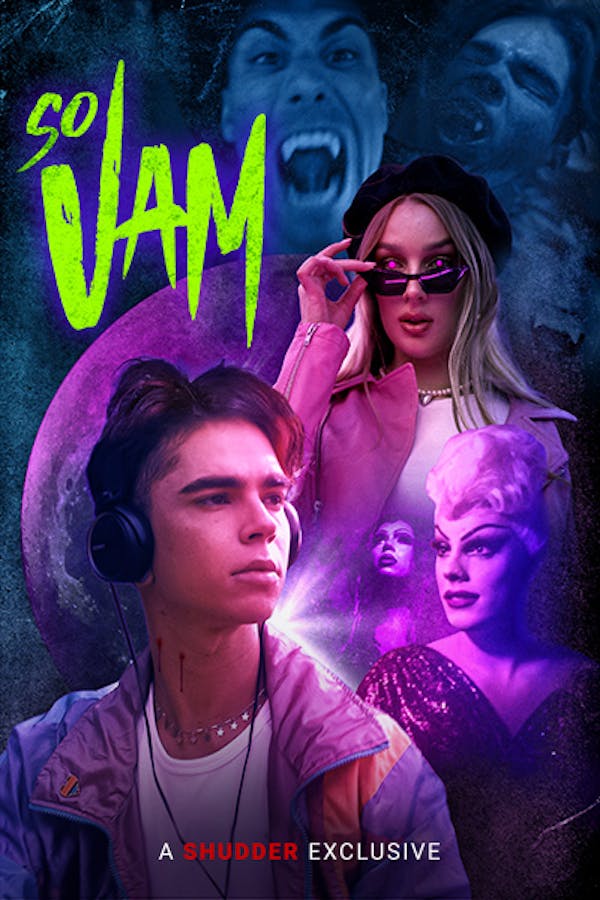 So Vam
Directed by Alice Maio Mackay
Kurt is an outcast in a conservative town who dreams of moving to the city to be a famous drag queen. Kidnapped by a predatory old vampire, Kurt is rescued and resurrected by a gang of rebellious vamps who feed on bigots and abusers. As a vampire he finally knows empowerment and belonging, but until Kurt faces the monster, he will never truly be free. The exciting debut from Australian trans teen filmmaker Alice Maio Mackay, So Vam is a low budget, high energy tribute to teen vampire classics, from a distinctly Gen Z, genderqueer POV. A SHUDDER EXCLUSIVE
When an outcast is kidnapped by a predatory old vampire and killed, he is rescued just in time to be resurrected by a gang of rebellious vampires who feed on bigots and abusers.
Cast: Xai, Chris Asimos, Grace Hyland, Patty Glavieux, Benjamin Putnam
Member Reviews
for a low budget film made by young people this aint that bad.
i dont really know why so many people are in the comments here complaining that the performances from a low-budget horror film weren't oscar-worthy. maybe try a different streaming service. ANYWAY. i thought this was a delight, had its problems but was a neat debut feature from a young director and quite fun regardless. giving b-movie realness in a good way
This movie had great potential, but the production made it hard to watch. The acting, CGI, camera work, and dialogue could've been better and make a good story. I also thought the drag scenes went on for too long, and should've been shortened by a lot.
Interesting story and a lot of style. A lot of promise from this director, especially given her age. However, it's painfully obvious how low the budget was on this, and the acting can be a bit clunky at times, so can only give it a mild recommendation.