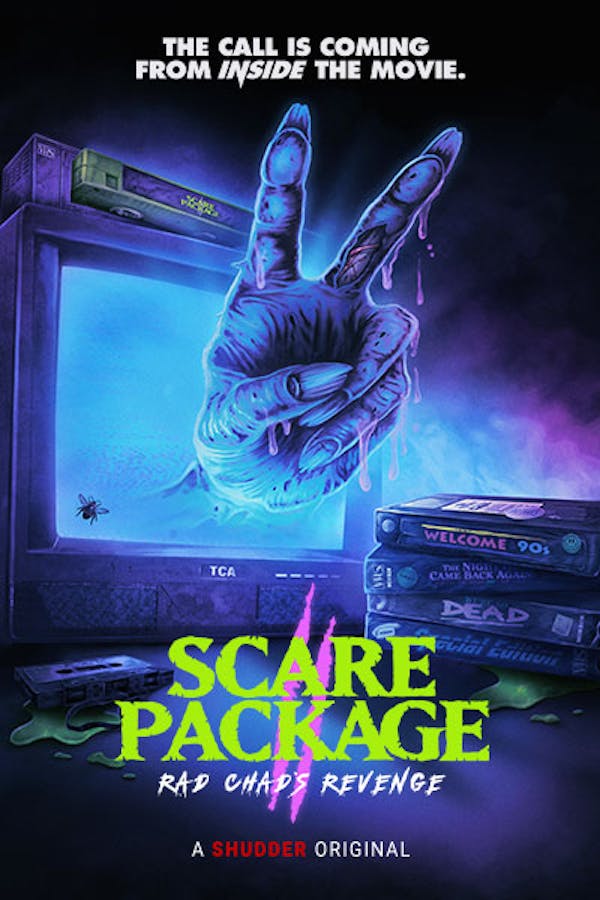 Scare Package II: Rad Chad's Revenge
Directed by Aaron B. Koontz, Alexandra Barreto, Anthony Cousins, Jed Shepherd, Rachele Wiggins
In the even more meta sequel to SCARE PACKAGE, the attendees of Rad Chad's funeral awake in a SAW style escape room. As the anthology segments and bodies pile up, the group must use their horror film knowledge to survive. A SHUDDER ORIGINAL
The horror anthology sequel gets even more meta as funeral attendees must use their genre knowledge to survive.
Cast: Jeremy King, Zoe Graham, Rich Sommer, Kelli Maroney, Shakira Ja'nai Pay, Graham Skipper
Member Reviews
Funny but the original was much better
funny but i like the first 1 more
I usually love the shudder originals but this is by far the worst , possibly the worst movie Ive seen on here period
The first one was funny and I was worried about this one due to the reviews but I love this movie. It is just as good as the first. It is campy and dumb for a reason, if you hate that type of movie then obviously this isn't for you. It is in the same vain as the Scary Movies and I can bet those who hate this love that series. It is clearly not meant to be taken so seriously. I did enjoy trying to figure out the nods to classic horror movies and the jokes were good. Overall I recommend.
Dont waste your time with this 1! It sucks! and not in a good way!