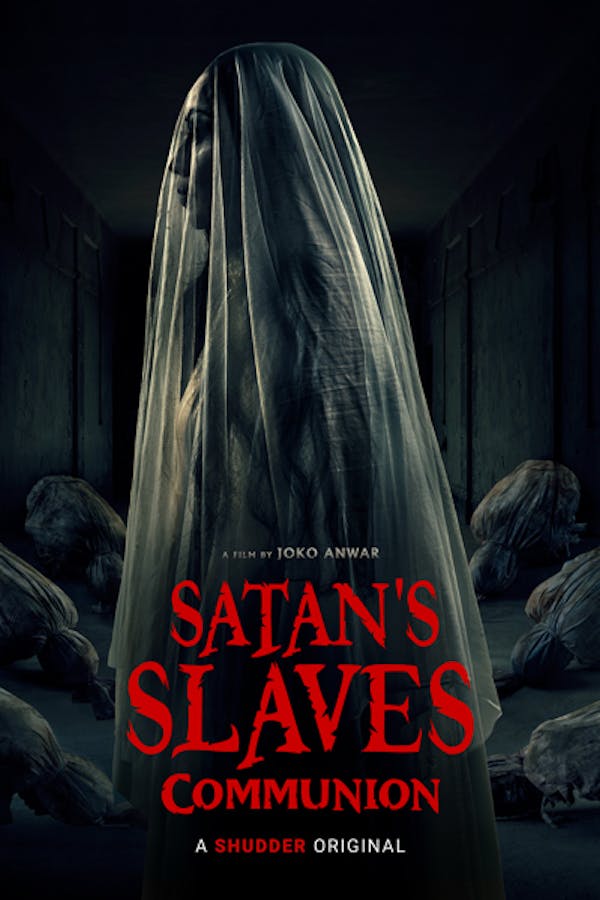 Satan's Slaves: Communion
Directed by Joko Anwar
Four years ago, Rini's dead mother returned and took away her youngest brother. Now, she lives with her surviving siblings and their father in a crowded cheap apartment, thinking it safer. But when a heavy storm hits, an unseen menace creeps in and Rini suddenly finds herself in a life and death struggle to save her family and get out of the building alive. Modern master of horror Joko Anwar returns with the terrifying sequel to Shudder hit, SATAN'S SLAVES. A SHUDDER ORIGINAL
In a new home, a new terror awaits. The terrifying sequel to Shudder hit, SATAN'S SLAVES.
Cast: Tara Basro, Endy Arfian, Nasar Anuz, Bront Palare
Member Reviews
Amazing with many twists and scares
Impossible to watch in light. Too dark in the second half to see anything. Will try again another time.
Joko is that dude. Very good sequel.
this was a really good film and I enjoyed it more than the original, it was nice change of setting and this one actually made me jump twice which is sadly rare now a days lol, well directed really enjoyed this film, also Ratu Felisha as Tari was an awesome character a proper scream queen
As a fan of Joko Anwar, I was SO excited for this to come out - I think the scares in the first one were more unique but this one got me in a few creative ways! Just like the first movie, it really feels like the characters in the family care about each other, which is what sells the movie. The apartment complex in this building reminded me of "The Platform" which I also loved - both movies felt insanely claustrophobic. As far as what I look for in horror movies goes, this is 5/5