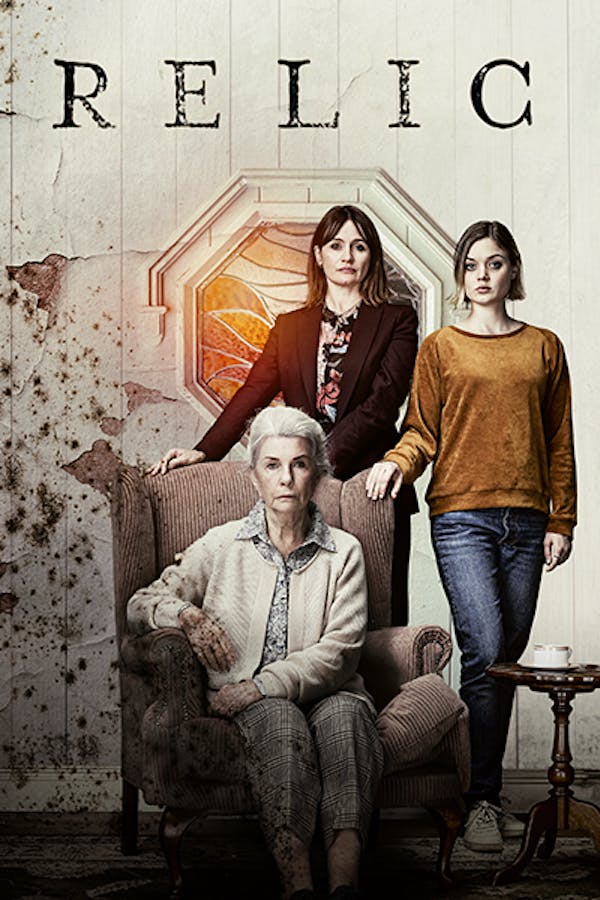 Relic
Directed by Natalie Erika James
When elderly mother Edna, inexplicably vanishes, her daughter Kay and granddaughter Sam rush to their family's decaying country home, finding clues of her increasing dementia scattered around the house in her absence. After Edna returns just as mysteriously as she disappeared, Kay's concern that her mother seems unwilling or unable to say where she's been causes both to sense that an insidious presence in the house might be taking control of her.
A mother and granddaughter sense an insidious presence is taking hold in this celebrated and unsettling psychological horror.
Cast: Emily Mortimer, Bella Heathcote, Robyn Nevin
Member Reviews
Pretty obvious allegory I suppose, but I didn't get it right away. Once I did it was impossible to miss, and actually made the story less frightening, but more affecting.
Horror that is all too relatable for many of us. Great film.
Great movie! Kept my interest until the very end! A lot of wtf?! moments, which are a good thing in my book!
Very well paced and just amazing overall
Intriguing watch. Enjoyed it!