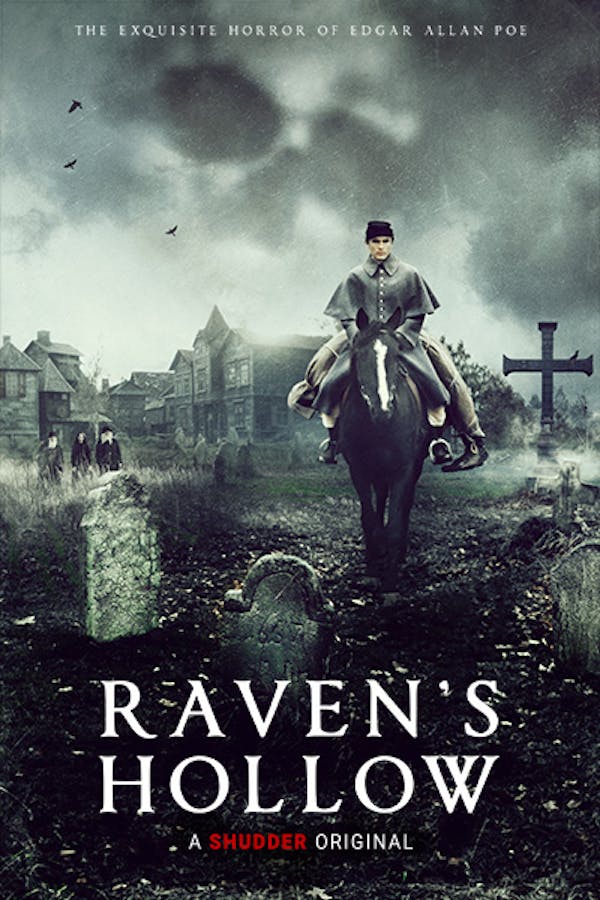 Raven's Hollow
Directed by Christopher Hatton
Autumn, 1830. West Point military Cadet Edgar Allan Poe and four other cadets on a training exercise in upstate New York come upon a man eviscerated on a bizarre wooden rack. His dying words direct them to a forgotten community, which they believe is guarding sinister secrets. Enthralled by the Innkeeper's beautiful and mysterious daughter Charlotte and fuelled by the town resident's refusal to speak to the murder, Poe determines to uncover the truth. Risking his life and more, Poe ultimately comes face to face with the terrifying creature that will haunt him forever. A SHUDDER ORIGINAL
West Point cadet Edgar Allan Poe and four other cadets on a training exercise in upstate New York are drawn by a gruesome discovery into a forgotten community where they find a township guarding a frightening secret.
Cast: Wiliam Moseley, Melanie Zanetti, Kate Dickie, David Hayman
Member Reviews
Nothing happens and I didn't care about any of the characters. The story and the creature could have been cool but it clunked along predictably with nothing unique or new to say. Atmosphere with no substance.
Has some interesting ideas, but fails to do anything interesting with them. Despite the emphasis on Poe and the shout-outs to his works, you could change the main character to another person and it wouldn't really affect much in the story. The visuals are nice but, as other people have noted, get so dark in places that it can be difficult to see what it happening.
Way way better than I ever expected. Pretty good movie
Good mystery that leaves you guessing what exactly is going on, and feels like it's own authentic lore akin to Sleepy Hollow.