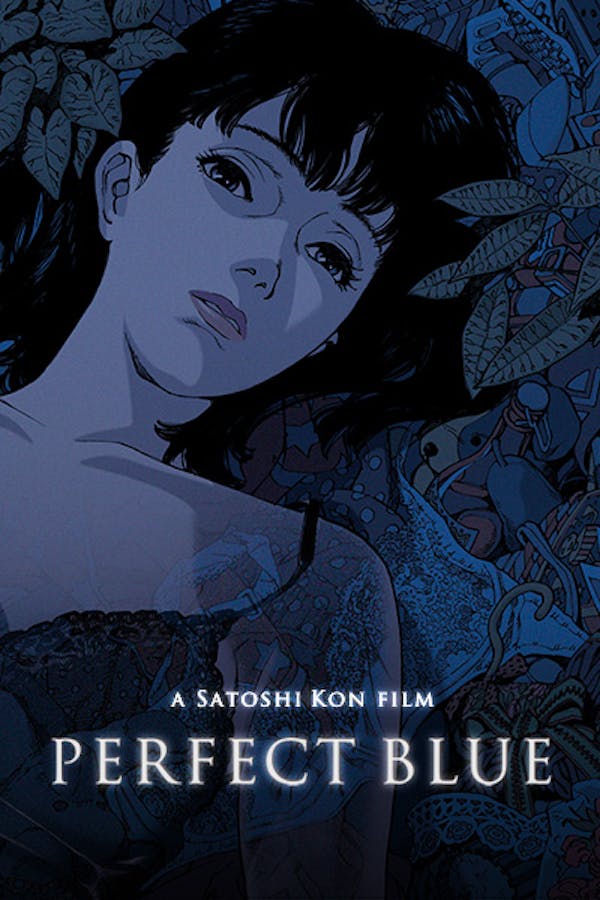 Perfect Blue
Directed by Satoshi Kon
Rising pop star Mima has quit singing to pursue a career as an actress and model, but her fans aren't ready to see her go… Encouraged by her managers, Mima takes on a recurring role on a popular TV show, when suddenly her handlers and collaborators begin turning up murdered. Harboring feelings of guilt and haunted by visions of her former self, Mima's reality and fantasy meld into a frenzied paranoia. As her stalker closes in, in person and online, the threat he poses is more real than even Mima knows, in this iconic psychological thriller that has frequently been hailed as one of the most important animated films of all time.
Leaving pop stardom to pursue acting, Mima fears she may be losing her sanity as art her art and reality blur, all whilst an unknown stalker pursues her.
Cast: Junko Iwao, Rika Matsumoto, Shinpachi Tsuji, Masaaki Ookura
Member Reviews
This movie has stuck with me since seeing it, what, 15 years ago? It's such a tense, well-crafted film.
Darren Aronofsky was here
I knew this was a classic but... holy cow did I love this movie. This really makes the case for animation's potential in the horror genre, which probably hasn't been explored enough tbh. Basically, if you're a fan of psychological horror there is guaranteed to be at least something in here that you'll love. More than worth the watch, and I know I'll come back to it again very soon.
mindfuck from start to finish. a must watch for the psychological-horror fans out there
This movie kept me guessing from start to finish. It's an absolute trip, and so worth the watch. Watched it with friends over Discord a couple months ago and very happy to see it here on Shudder finally.