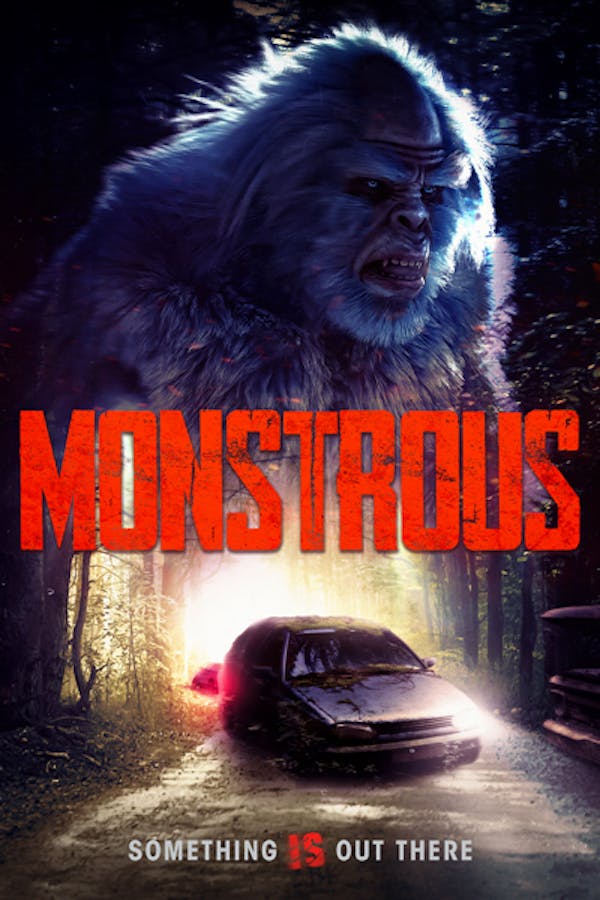 Monstrous
Directed by Bruce Wemple
Sylvia, a lonely 20-something, goes searching for answers after her friend mysteriously vanishes in Whitehall, NY, an Adirondack town known for its Bigfoot sightings. She sets off with a mysterious, charming young woman, Alex, hellbent on getting to Whitehall for different reasons. Sylvia soon learns that hiding in the woods is an evil more sinister than she could ever imagine.
Searching for a missing friend in upstate NY, a young woman finds an evil more sinister than she could ever imagine.
Cast: Anna Shields, Rachel Finninger, Grant Schumacher, Hannah McKechnie, Catharine Daddario
Member Reviews
only made it 45ish minutes into the film and had to turn it off. it was such a struggle to get this far. i am a massive big foot fan but couldnt bare to watch anymore that what i watched. such a shame if it was a good film but the first 45minutes put me off completely from sticking with it. such a shame
Pretty good but kinda weird
Not a horrible movie but I feel like I was a victim of the bait and switch. I might have watched this knowing it was a psychological thriller as I love those but I honestly wanted a monster movie about Sasquatch. So this movie was pretty disappointing in that regard.