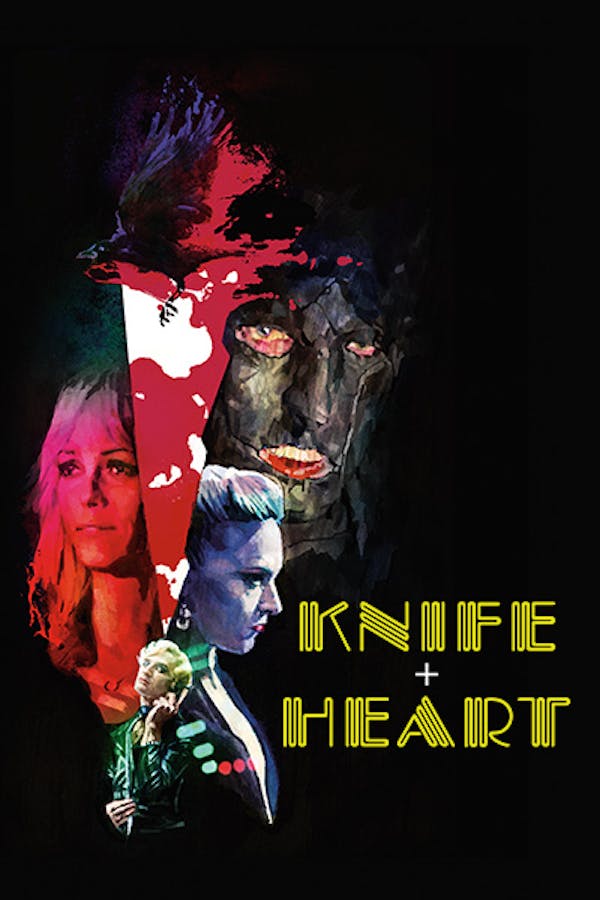 Knife + Heart
Directed by Yann Gonzalez
Paris, Summer 1979. Anne (French superstar Vanessa Paradis) produces third-rate gay porn. When one of her actors is brutally murdered, Anne is caught up in a strange investigation that turns her life upside-down. An ultra-stylish and blood-soaked ode to '70s-era De Palma, Argento, and Friedkin, shot on 35mm and featuring a killer retro score from M83.
Paris, 1979. Someone is brutally murdering the cast of gay porn in this stylish new vision of queer horror.
Cast: Vanessa Paradis, Kate Moran, Nicolas Maury
Member Reviews
I liked the movie, LOVED the score.
I absolutely adored this movie from beginning to end! really captures the queer experience like nothing else in the horror genre really does. I love the artistry at play here and the layers this film has.
Beautiful cinematography. Plot goes totally goes off the rails at the end though. One of the best queer horror films, despite a weak ending.