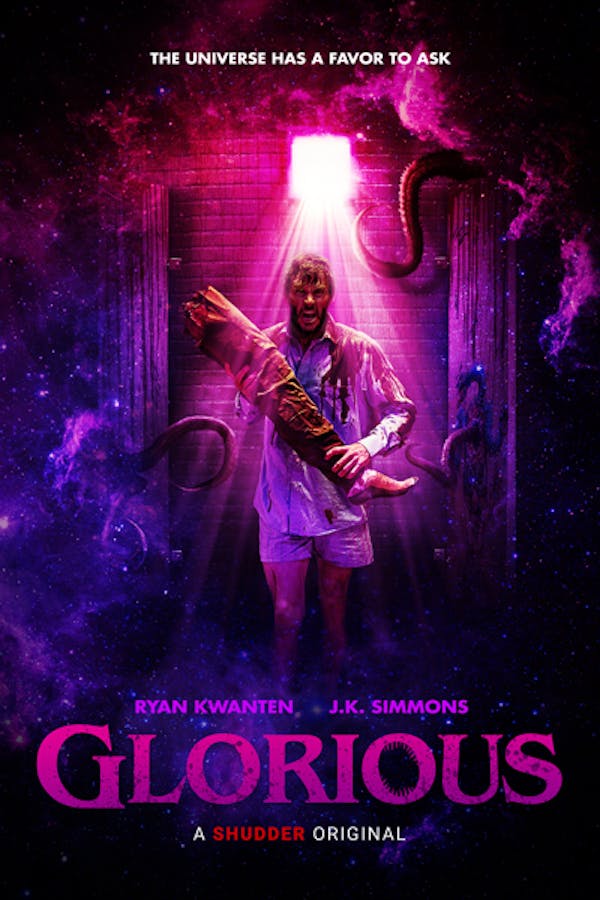 Glorious
Directed by Rebekah McKendry
A heartbroken man finds himself trapped in a bathroom with a strange voice who says he may be the only hope in stopping a terrible event. A SHUDDER ORIGINAL
A heartbroken man finds himself trapped in a bathroom with a strange voice who says he may be the only hope in stopping a terrible event.
Cast: Ryan Kwanten, J.K. Simmons
Member Reviews
not enough gore for a horror film
Brilliant low budget insanity about a Lovecraftian god hiding behind a gloryhole in a highway rest stop. First time watch #30 for Halloween 2022 3.5/5
Tbh i wish their was more sucking less blood shed
Kwanten and Simmons turn a public bathroom into a delightful trip right through crazy town. Without even seeing it, the idea of this one was intriguing to me. Mainly because the idea was different and it happens to star two actors from two of my favorite tv series of all-time, OZ and True Blood respectively. This is a fun watch. Period. Some over the top gore mixed with a little bit of comedy. All wrapped up in an outside the norm box.
Lovecraft-influenced, contained horror movie. Really interesting, original characters and dialogue, a few surprising twists and a really unique plot. Held my attention from beginning to end.