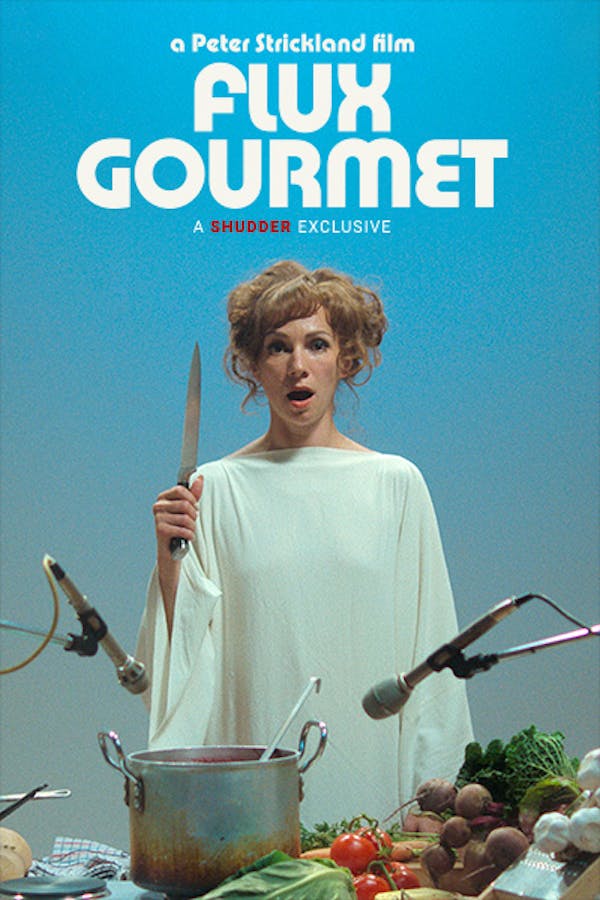 Flux Gourmet
Directed by Peter Strickland
A dysfunctional sonic collective – a band devoted to the sounds of the culinary arts – navigates rivalries internal and external in this absurdly original feast for the senses. A SHUDDER EXCLUSIVE
A dysfunctional sonic collective – a band devoted to the sounds of the culinary arts – navigates rivalries internal and external in this absurdly original feast for the senses.
Cast: Asa Butterfield, Gwendoline Christie, Ariane Labed, Fatma Mohamed, Makis Papadimitrou
Member Reviews
it's not a horror film but it's weird and arthouse and the premise is interesting. not to mention humorous if you don't take it seriously (the pretentiousness is the point and why it's satirical).
Another unique film from director Peter Strickland (Berberian Sound Studio, In Fabric, The Duke of Burgundy). Like most of his films, it's more horror adjacent than actual horror. Think Peter Greenaway meets David Cronenberg. I enjoyed it quite a bit.
It's super weird and makes almost no sense, which I like.
Perfect. EXACTLY the right amount of flanger.
Just finished watching it and think I want an omelette with some spring reverb.