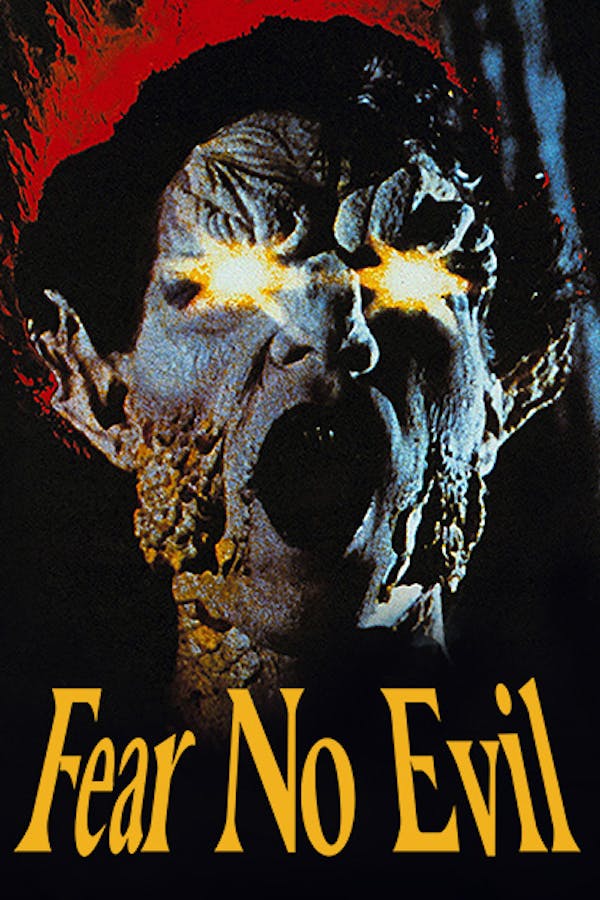 Fear No Evil
Directed by Frank LaLoggia
When Lucifer is reincarnated as a teenage boy named Andrew, two archangels in human form are sent to stop him. Problem is, only Margaret knows she's actually the angel Mikhail. High-schooler Julie hasn't yet realized she's really the angel Gabriel. Even worse, she's having dirty dreams about a classmate - you guessed it - Andrew! Can the angels get together in time to stop Satan? Frank LaLoggia's deliciously strange debut is filled with freaky must-see moments, including a sexy gay shower scene (played for horror) and a very bloody Passion play.
When the dark lord Lucifer is reincarnated as a teenage boy, two angels-in-disguise must stop him.
Cast: Stefan Arngrim, Elizabeth Hoffman, Kathleen Rowe McAllen, Frank Birney
Member Reviews
Watched this because "In Search Of Darkness 3" made it sound way more interesting than it actually ended up being. Second act is boring af. A much less interesting Omen with a bit of gay overtones because the director was working out his own personal demons from when he was in High School and was bullied for being homosexual in the 50's. 6/10 for good music and decent acting. Why are so many late 70's early 80's "horror" movies more like dramas/psychological thrillers?
It's an 80's B-Movie that serves it's viewers a classic cheesy feast! It is a must own, and see for fans of the times / genres
Awesome B-Horror movie. Lots of fun.
This one is a great time. With great punk soundtrack and homoerotic moves.