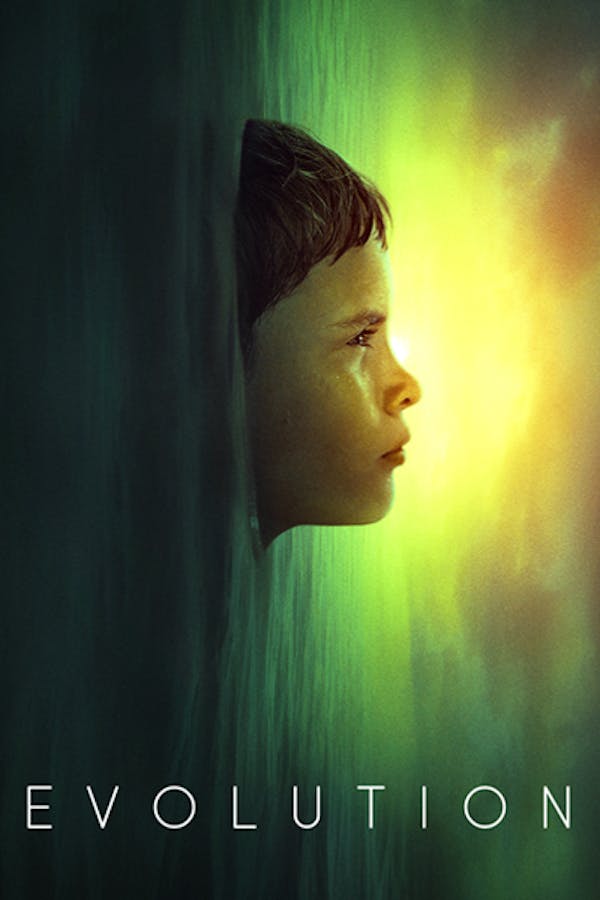 Evolution
Directed by Lucile Hadzihalilovic
A remote island is inhabited by young boys who are subjected to strange medical treatments. Soon one boy makes a disturbing discovery beneath the waves.
A remote island is inhabited by young boys who are subjected to strange medical treatments.
Cast: Max Brebant, Roxane Duran, Julie-Marie Parmentier
Member Reviews
An intriguing arty film that could have been at least 20 mins shorter if all the scenery and long distance shots were removed. Very little dialogue so quite hard to fully understand what the hell was happening. The main boy is perfectly cast with a lost and haunted expression. As for body horror I didn't see anything disturbing..weird woman who have somehow evolved use young boys to carry babies to term, feeding them some disgusting food and weird medicine. Not for everyone slow and dull with no real payoff hence 2 skulls
Atmospheric and Grotesque
Dream-like, quiet movie that managed to keep me engaged throughout, although maybe slipping a bit in the last quarter. Most of it is a slow reveal of a fantastic disturbing scenario beautifully shot. Can imagine why some folks would be frustrated with it, but if you're partial to slow-burn horror I think this can easily scratch the itch.
Too arty farty for my liking. If you like endless loooooonng and pointless atmospheric shots, minimal dialogue, loooong pauses between sentences then this movie is for you! If youre hoping for an explanation for all the wierdness, dont bother there isnt one. The shots were so long and dragged out with people just lying around or staring at each other without saying anything that I just kept hitting the skip forward button in the end as I couldnt take any more. However, I did enjoy the body horror element and overall wierdness and I thought the dreary atmosphere was perfectly executed. I would have just preferred a more traditional format with more dialogue and less artsy shots and some sort of explanation of what is going on.