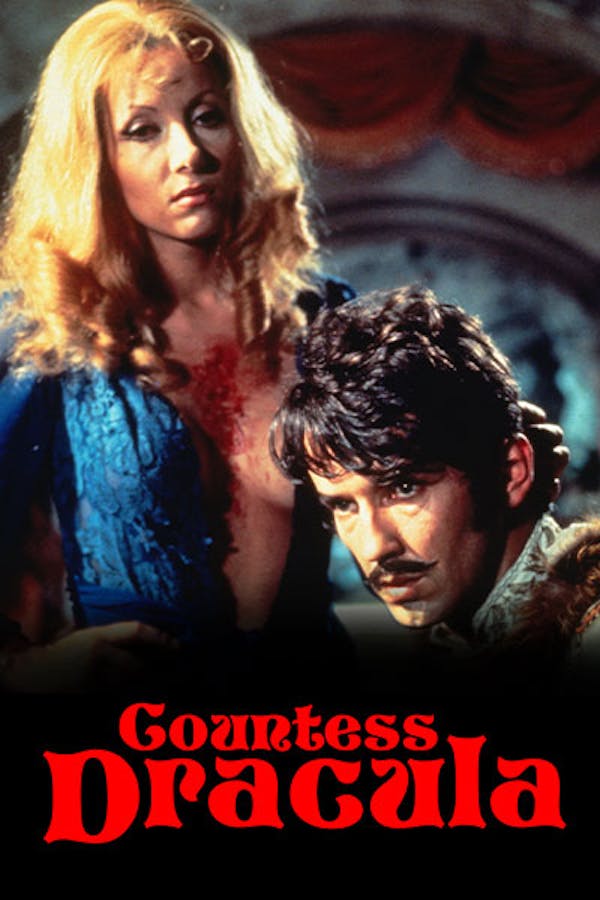 Countess Dracula
Directed by Peter Sasdy
When Countess Elizabeth Bathory discovers that bathing in the blood of virgin girls will keep her eternally young and beautiful, she devises a master plan. She kidnaps her daughter, Ilona, and takes over her persona. Then she goes to bed with a handsome young man, not caring about the mounting jealousy of her servant and lover, Capt. Dobi. But Bathory's plan goes awry when she runs out of blood and begins to change back into her former self.
A mad Hungarian countess follows a medieval beauty regimen that depletes the local supply of maidens.
Cast: Ingrid Pitt, Nigel Green, Sandor Elès
Member Reviews
B List Hammer, but still super enjoyable. Ingrid Pitt is lovely.
Pretty good for this era and brand. Again low on graphic gore, high blood. Actually had a plot . Great costume wardrobe work.
Classic Hammer Debauchery!