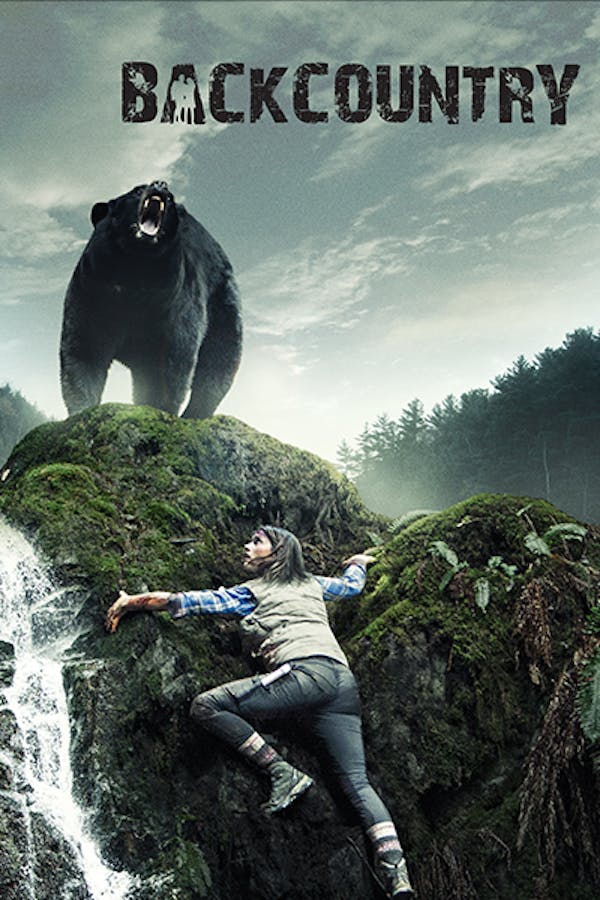 Backcountry
Directed by Adam McDonalad
An urban couple go camping in the Canadian wilderness - where unimaginable beauty sits alongside our most primal fears. Alex is a seasoned outdoorsman while Jenn, a corporate lawyer, is not. After much convincing, and against her better judgment, she agrees to let him take her deep into a Provincial Park to one of his favorite spots - the secluded Blackfoot Trail.
An urban couple go camping in the woods and find themselves lost in the territory of a predatory black bear.
Cast: Jeff Roop, Missy Peregrym, Nicholas Campbell, Eric Balfour
Member Reviews
A really good movie based on people doing stupid things.
pretty much covered all the things that make being way out in the backcountry scary. solid wilderness horror.
This is a great movie! Definitely brutal, but very realistic.
Great suspenseful wilderness thriller! This movie was put together very well. Based on a true story; it has a good script, great acting, and beautiful cinematography throughout. You get kind of lulled into the story and then things start going wrong for the couple. When things go HORRIBLY WRONG the scene is a gut punch. Lesson learned from the movie: when the park guy offers you a map... you take it! I really enjoyed this movie!