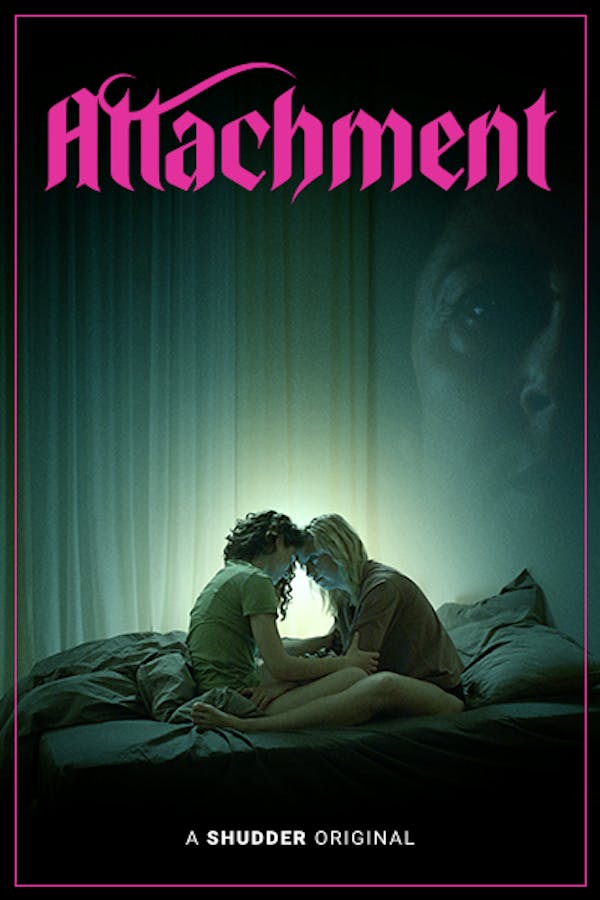 Attachment
Directed by Gabriel Bier Gislason
In this stunning horror romance, Maja, a has-been actress in Denmark, falls in love with Leah, a young Jewish academic visiting from the UK. When Leah suffers a mysterious seizure, Maja follows Leah back to London where she lives with her overbearing, secretive mother, Chana. There, Maja notices strange occurrences in the building, and begins to suspect that Chana's secrets could be much darker than first anticipated. A SHUDDER ORIGINAL
New love. A mysterious seizure. And an overbearing mother with dark family secrets. ATTACHMENT is a stunning new horror romance.
Cast: Josephine Park, Ellie Kendrick, Sofie Grabol, David Dencik
Member Reviews
I loved it. I only had one good scare from the movie but it's always got you wondering more. Slow burn but worth it
It drags a little at first but becomes scarier and really grabs your attention.
3.5, I liked a lot of what was going on here. Took off some points as it's a slow burn and I don't think the ending had a matching payoff. I'd rank "A Dark Song" a little higher and would recommend that if folks are looking for a little more, but yea overall an okay film and you might like it more if you're more into the adjacency stuff.