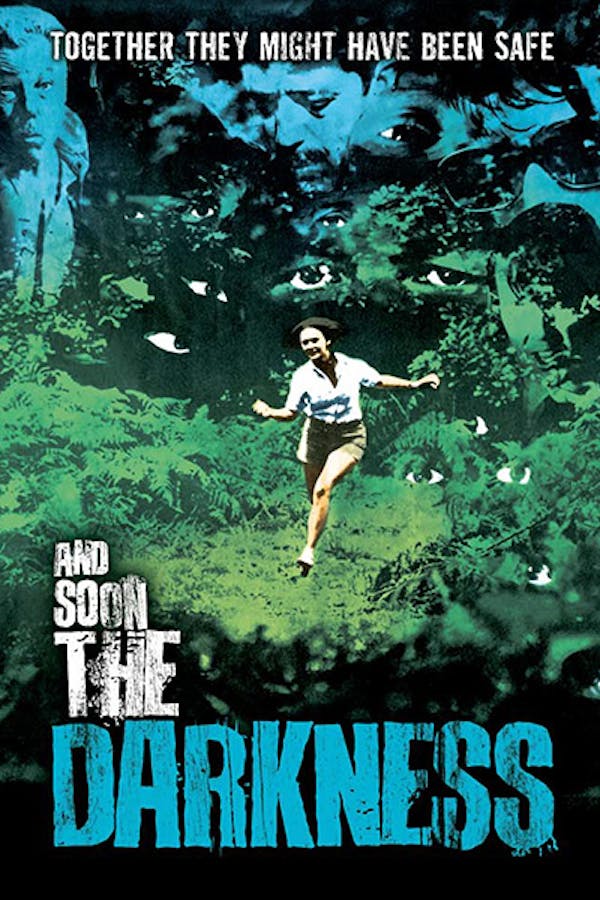 And Soon the Darkness
Directed by Robert Fuest
Two young English women go on a cycling tour of the French countryside. When one of them goes missing, the other begins to search for her. But who can she trust? Director Robert Fuest's chilling favorite stars THE LEGEND OF HELL HOUSE's Pamela Franklin.
When a young woman goes missing on vacation, her friend starts to search. But who can she trust?
Cast: Pamela Franklin, Michele Dotrice, Sandor Elès
Member Reviews
Nice views of the French countryside. The movie drags a little, but not too bad of a movie overall. A pretty predictable ending by todays standards.
The only thing cooler than early 70s British folk horror is early 70s British folk horror set in the French countryside. The bizarre interconnectedness of the small cast & the cinematography, in which everything seems to be out in the open at first, until you discover how much is really hidden, gave this a creepy atmosphere I've never seen before.
10 Ride to woods 20 Ride to police station 30 Ride to cafe 40 goto 10
Amazing atmosphere. The craft on display in this film is top notch. Very absorbing, subtle scripting, and a lot of tension and depth despite very little incident. Highly recommended! A shame Robert Fuest did not get to direct that many films, because he was clearly a very talented craftsman.
could've been really good but it just never went anywhere.