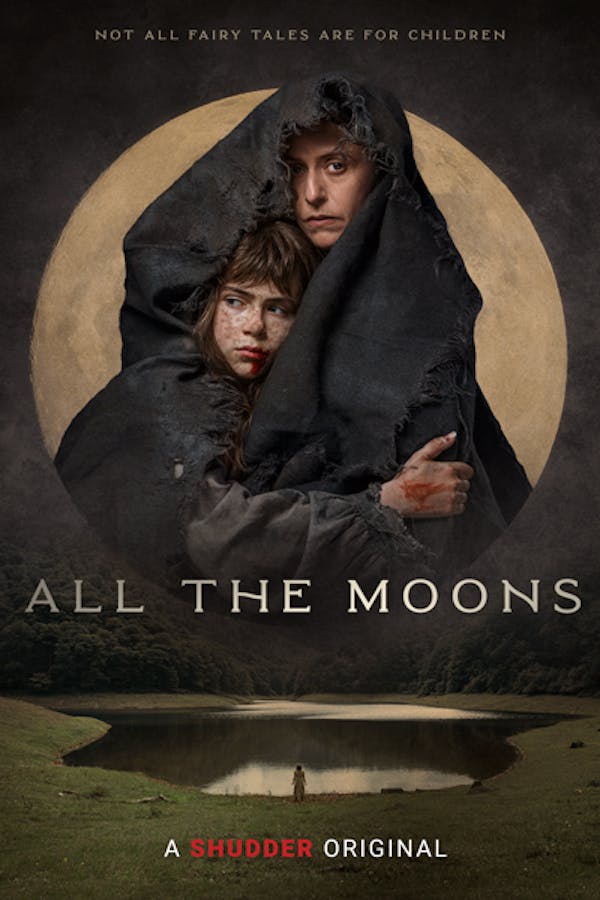 All The Moons
Directed by Igor Legarreta
North of Spain, end of the 19th century. During the final throes of the last Carlist war, a little girl is rescued from an orphanage by a mysterious woman who lives deep inside the forest. Badly wounded and close to death, the girl believes the woman to be an angel who has come to take her to Heaven. Soon, however, she will discover that what this strange being has actually given her is the gift of eternal life... by turning her into a vampire. Left with no choice but to accept her new condition, she will have to learn to live in the profound and painful loneliness of time, trapped inside her little girl's body. An infinity of moons go by before, one day, she meets Cándido, a humble man who takes her in and treats her as if she were his own daughter. Now the little girl will be set on a new path, one that will see her rebel against her animalistic nature and revive in her the hope of getting back the life that was stolen from her. A SHUDDER ORIGINAL
During the final throes of war, a little girl is rescued from an orphanage by a mysterious vampire who lives deep inside the forest.
Cast: Haizea Carneros, Josean Bengoetxea, Itziar Ituño
Member Reviews
my new favorite, standing ovation!
Beautifully made movie. Loved it a lot. Great ending.
This was an absolutely beautiful movie. A gothic folk horror that weaves a thorough story, the movie explored themes of loyalty, love, death, and what it means to be human, with the hauntingly stunning backdrop of a dark Basque landscape we seldom see in movies. The acting was first-rate. Haizea Carneros carried the lead role brilliantly; she conveyed the heartbreak, vulnerability, savagery, and innocence of her complex character perfectly. The characters are all believable and well-developed, and the storyline adds its own original elements to the ever-growing tome of vampire lore without succumbing to too many clichés. The cinematography was frequently impressive, as was the sound design, which told the story where visuals couldn't. Shudder presents a strong and compelling case for its original productions with this one.