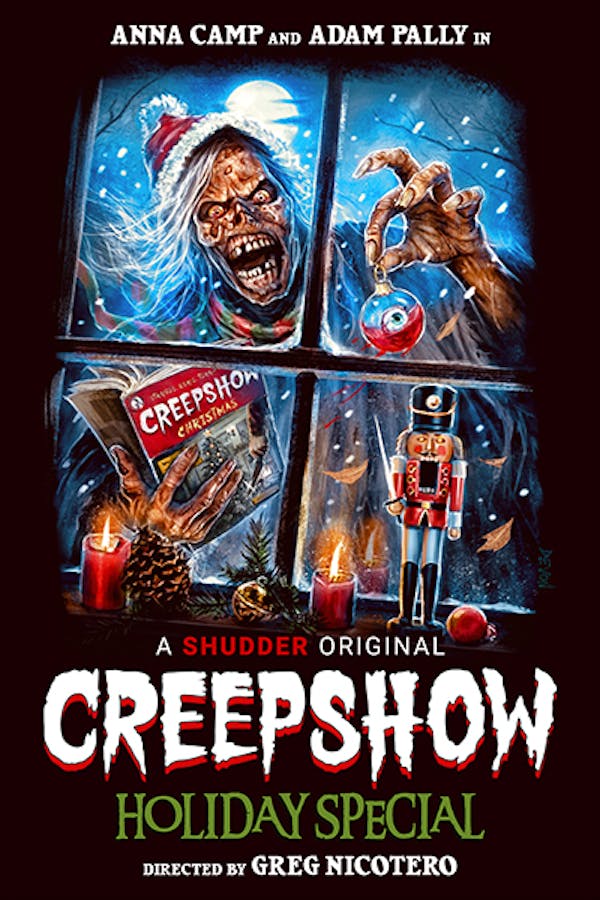 A Creepshow Holiday Special
Directed by Greg Nicotero
Robert Weston has noticed some odd changes lately that his doctors can't explain. The only explanation for his symptoms is that he might be… a werewolf? In search of an answer, he discovers an unusual support group where others can help him learn the truth, but what he discovers is far more sinister than he could have ever imagined. The rag-tag group of misfits must band together to fight the assassin who has been hunting them for centuries.
Robert Weston has reason to believe he might be a werewolf, but when he goes to a Shapeshifters Anonymous support group, he learns there's something far more sinister than his curse to worry about.
Cast: Adam Pally, Anna Camp, Pete Burris, Frank Nicotero, Derek Russo, Candy McLellan
Member Reviews
very suspenseful captivating I loved it
I ate a meal that consisted of asparagus and angel hair pasta with diced tomatoes today, prepared by a wombat. Yeah. Thats what i said. A wombat made my dinner. In fact the whole restaurant was a variety of different wombats. As time went on i finished my meal and ordered desert which was delivered to me via antelope. Then a drone came and whisked away the dishes and dashed off all zippy like. The wombat took my payment in almonds.
Loved it! Waiting for season 4!!!🖤🤘🏻
you can't please everyone which is why we're still waiting on creepshow season 4 and may never get it.