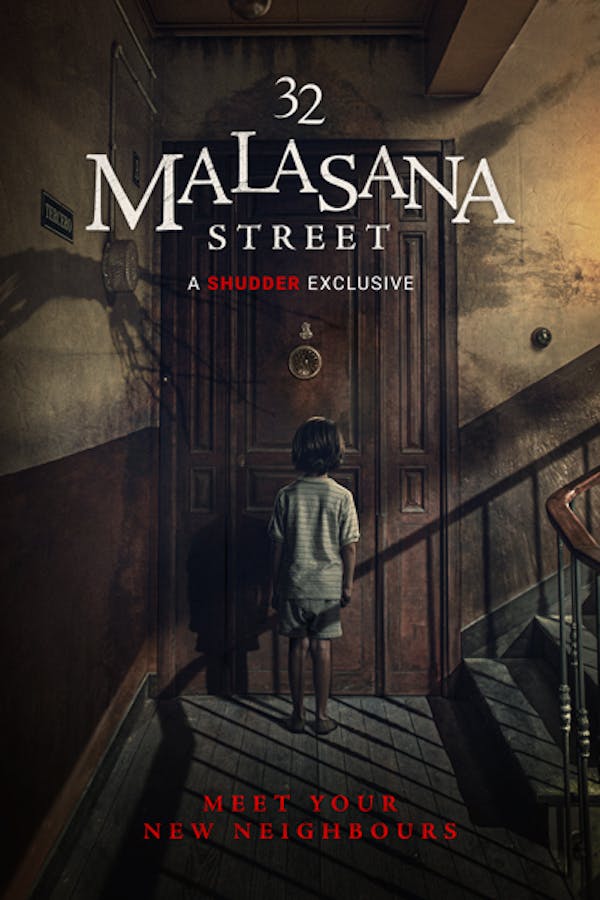 32 Malasana Street
Directed by Albert Pinto
In the late 1970s, the Olmedo family leaves their village behind for city life, and buy an old apartment at 32 Manuela Malasaña Street in Madrid. But there is something that the Olmedo family don't know about their new home: they aren't alone...SHUDDER EXCLUSIVE.
In this hit haunter from Spain, a rural family moves to an apartment in Madrid where something horrifying awaits.
Cast: Begoña Vargas, Iván Marcos, Bea Segura
Member Reviews
is a great movie , good plot and great acting , and everyone who said this movie is trasphobic you didn't get the message of the movie i live in spain for 2 years and they are very proud of they gay community pay attention before you judge something .
It had some genuine chills but was undercut by an awful twist and a ridiculous ending. Seriously, why would what they guy did have any affect on a ghost? Not really worth a watch (unless you're JK Rowling, who would probably love it).
Very disappointed there were no subtitles. Older hearing not the best. ☹️🇦🇺
Great movie, dunked on the trans community which is always a +
I thoroughly enjoyed it, I didn't think it was offensive to the trans-community in fact I thought it raised LGBTQ2 issues that aren't usually seen in movie's based on that era.